Ultrastar
Western Digital is announcing today that it has begun volume shipments of its 24 TB hard drives based on conventional magnetic recording (CMR) to its full customer base. In addition, the company started to ramp up production of its 28 TB HDDs featuring shingled magnetic recording (SMR) that will be used by select customers. The new lineup of 3.5-inch 7200 RPM hard drives includes Western Digital's Ultrastar DC HC580 24 TB and WD Gold 24 TB HDDs, which are based on the company's energy-assisted perpendicular magnetic recording (ePMR) technology. Both of these drives are further enhanced with OptiNAND to improve performance by storing repeatable runout (RRO) metadata on NAND memory (instead of on disks) and improve reliability. The company is also preparing their Ultrastar DC HC680...
Western Digital has introduced a new family of Ultrastar SS200 SAS SSDs that wed high-performance with capacities up to 7.68 TB as well as relatively high endurance. The drives...
6
by Anton Shilov on 12/7/2016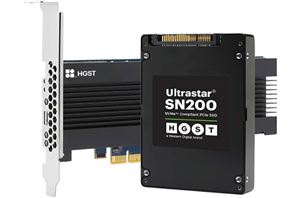 Western Digital this week announced two high-end HGST Ultrastar families of SSDs designed for high-frequency workloads in cloud and hyperscale environments that require instant response time. The new drives...
13
by Anton Shilov on 12/7/2016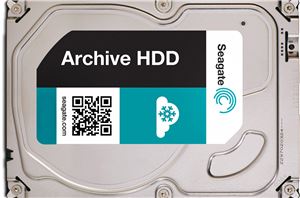 The very first hard disk drives (HDDs) were demonstrated by IBM back in 1956 and by the early 1980s they became the dominant storage technology for all types of...
86
by Anton Shilov on 12/18/2015