LGA1200
We're moving closer to the launch of Intel's 12th generation Alder Lake processors, and with that will come new chipsets including Z690 which has already been leaked by multiple sources. As we approach Alder Lake's arrival, we must pay homage to what's actually available on the current market for users to buy. Right now, we have Intel's Rocket Lake (11th gen) and its Comet Lake (10th gen) processors, and all the associated chipsets such as Z590 and B560. This includes many different LGA1200 motherboard options to select from at many different price points, with multiple levels of features and controller choices on offer. The Z690 models may be on the horizon, but we focus on the now as it's time to make our picks...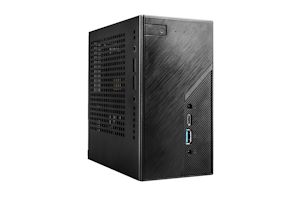 The mini-STX form-factor was introduced by Intel in 2015 to provide additional options in the burgeoning small form-factor (SFF) PC space. Since then, vendors such as ASRock, ECS, and...
26
by Ganesh T S on 12/29/2020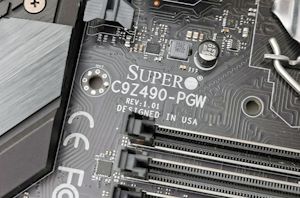 More widely known for its server-grade models, Supermicro always launches a small number of consumer motherboards, sometimes with some extra flair and hardware we don't see from the regular...
27
by Gavin Bonshor on 12/21/2020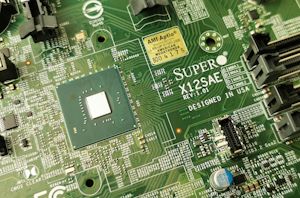 We have seen numerous Intel Z490 motherboards over the months since Intel's platform for Comet Lake was announced back in April. While the Z490 is designed for regular consumers...
57
by Gavin Bonshor on 12/11/2020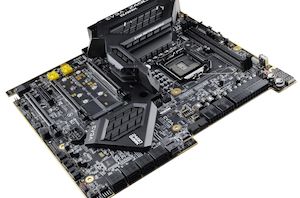 One of the biggest names on the extreme overclocking scene is Vince 'K|NGP|N' Lucido, who is highly regarded as one of the best sub-zero overclockers. He is a longtime...
56
by Gavin Bonshor on 9/8/2020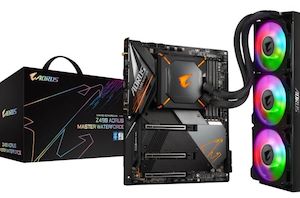 Up until now, GIGABYTE has reserved the monoblock clad WaterForce series for its flagship Aorus Xtreme models. In an interesting move to further enhance the performance of the Intel...
13
by Gavin Bonshor on 8/3/2020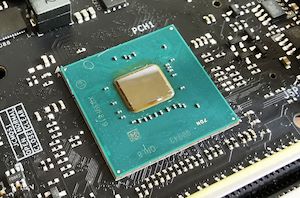 In preparation for the launch of Intel's Z490 chipset and Intel's 10th generation Comet Lake desktop processors, Z490 motherboards are now available to pre-order from various retailers. For entry-level...
32
by Gavin Bonshor on 5/6/2020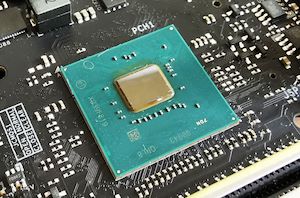 Off the back of the announcement of a substantial amount of Z490 motherboards designed for Intel's 10th generation desktop processors, ASRock Rack has announced a server-focused model. The ASRock...
10
by Gavin Bonshor on 5/5/2020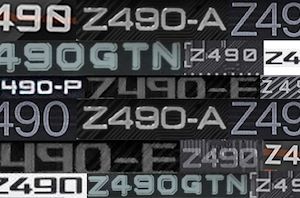 After another long wait for a new Intel platform, Comet Lake and the 400 series finally descends. Here we get a new socket, support for up to 10-cores with...
52
by Gavin Bonshor on 4/30/2020