DRAM
One of the key issues with purchasing a modern Alder Lake system today is the cost of the memory, especially when an enthusiast wants to use DDR5. Due to component shortages, particularly the power management controllers that each DDR5 module needs, costs of DDR5 are quickly rising, with some scalpers looking for $1000+ for basic memory kits. The solution to this has been to recommend that users look to pair Alder Lake with DDR4 memory, which although it isn't the latest, is the more cost effective scenario. The downside to this solution is that the user has a DDR4-only motherboard, and not the next generation DDR5. That might become a solved issue soon enough, however. In a preview video on YouTube posted today by Bing...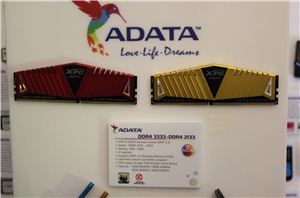 I stopped by ADATA's suite last week to see what the company has been up to in the past six months. While ADATA didn't release or announce anything new...
9
by Kristian Vättö on 1/12/2015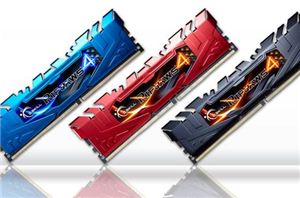 Much like the recent swathe of X99 motherboard previews we have seen, memory manufacturers are getting on board with showcasing their DDR4 memory modules to use with the Haswell-E...
20
by Ian Cutress on 8/22/2014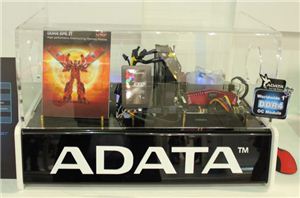 Given that the supposed release date of DDR4, according to a pre-order listing which suggests it is almost three weeks away, DRAM module manufacturers are slowly initiating press releases...
17
by Ian Cutress on 8/7/2014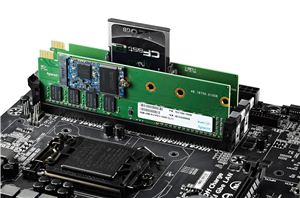 One focus of PC design is towards the smaller form factor. While mini-ITX is the standard 'small' form factor, Apacer is starting to sample their Combo SDIMMs that add...
19
by Ian Cutress on 8/2/2014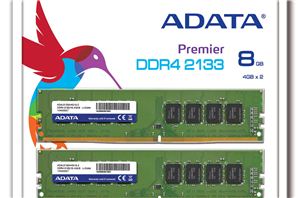 One of the hot topics in computer upgrades for the next couple of years is going to be the move to DDR4. Intel has already announced that the...
28
by Ian Cutress on 7/31/2014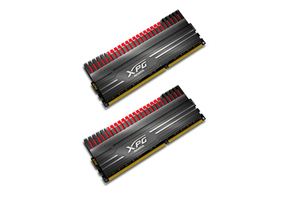 Despite the talk surrounding the introduction of DDR4 to the market, the volume product for the foreseeable future is still DDR3. We have done a number of memory scaling...
18
by Ian Cutress on 7/25/2014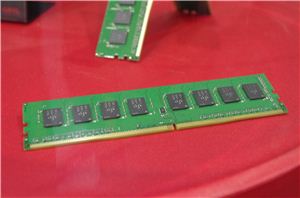 One of the big launches this year will be the Haswell-E platform. It is pretty much common knowledge in hardware discussions that this means Haswell-E, X99 and DDR4...
25
by Ian Cutress on 6/13/2014