We're starting to get a bit more of a feel for how Haswell performs on the CPU side. The Intel Core i7-4800MQ powering the Alienware 17 is undoubtedly one of the fastest mobile quad core CPUs, but the more testing I see with it, the more I get a distinct sense that we need to start digging deeper into how it handles turbo. Performance is complicated further when we start hitting the GeForce GTX 780M as well; NVIDIA has implemented boost clocks on their mobile part, but the boost range seems to be a lot more variable than it is on the desktop, probably owing to the more specific thermal headroom.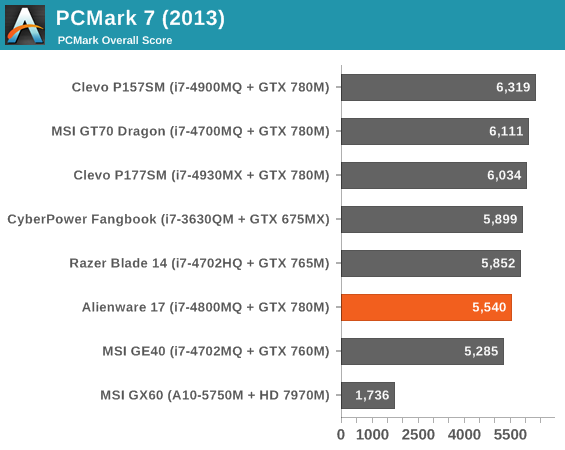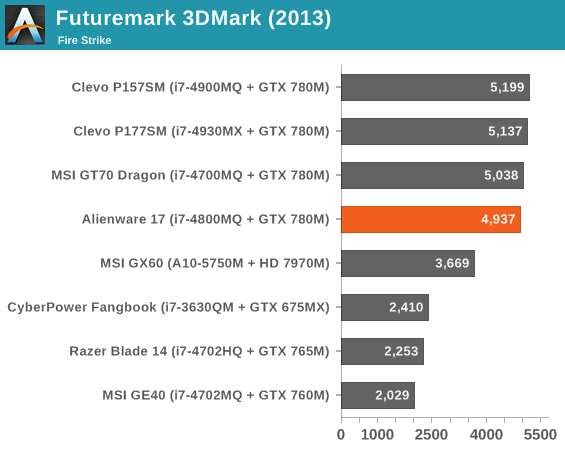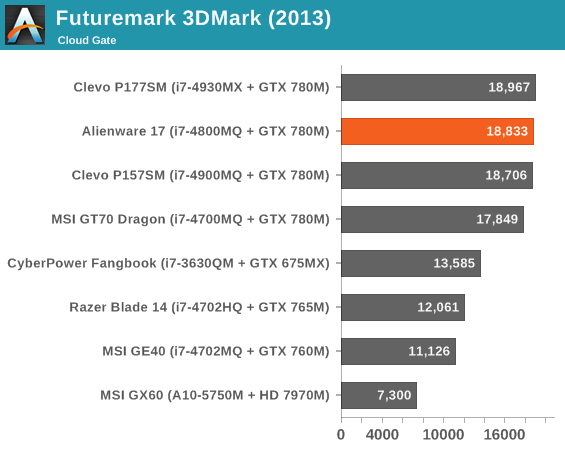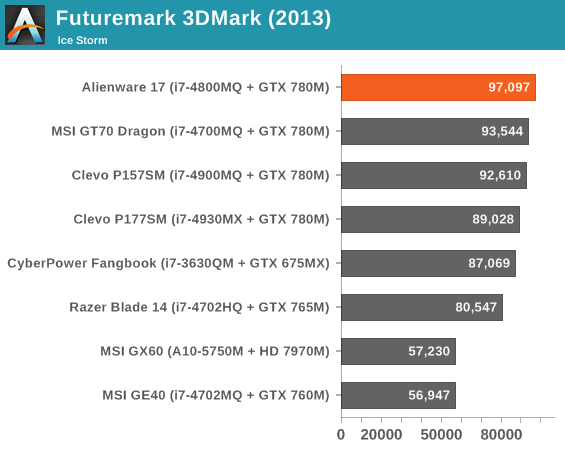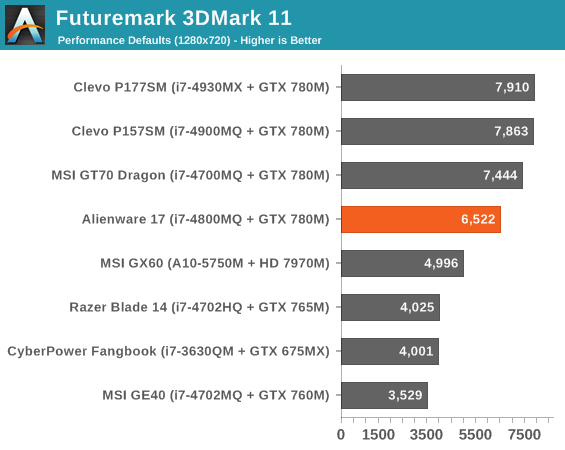 You can see we've got four different Haswell and 780M systems on hand, and the 3DMark scores are bouncing all over the place. I'd been expecting and hoping that the Alienware 17 would have the cleanest and most consistent implementation of this hardware pairing, but that doesn't seem to be the case. Instead we're all over the map. The 3DMark11 score is remarkably low compared to the other 780M systems, but it remains to be seen whether or not that performance deficit will resurface in practical game testing.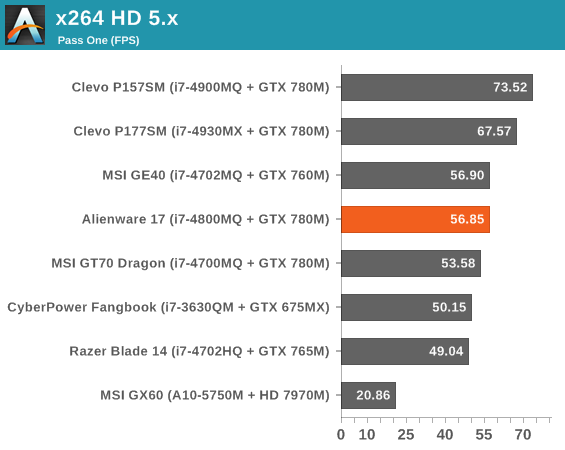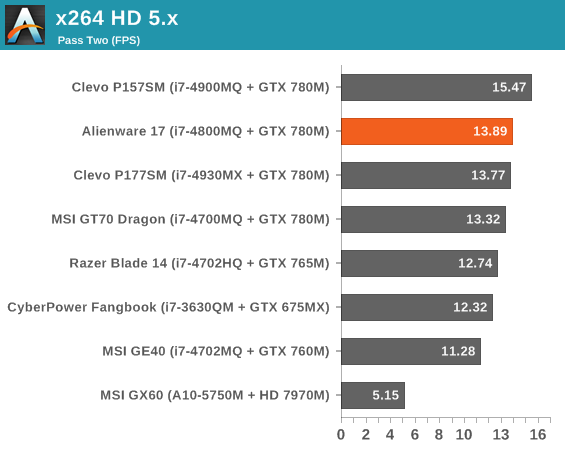 Cinebench is able to give us consistent results due, I think, to its more sustained load. Cinebench has historically been very consistent in the first place, so everything falls in where it ought to. But the x264 encoding benchmark is completely different.
We're essentially dealing with a lot of performance variables now. At first blush, Haswell seems to be more granular with its performance scaling than Ivy was. Mobile Kepler with boost is also very granular, but my experience with Kepler on the desktop is that its boost clocks are governed entirely by thermals. On the desktop, thermally-controlled turbo/boost speeds on hardware are easy to control for, but when you're talking about notebooks, you're at the mercy of the cooling systems implemented by the manufacturer, including the fan profiles.