Take a Look Inside
As with the CoreHT 252B, the Server is built around notebook internals. Let's break it down.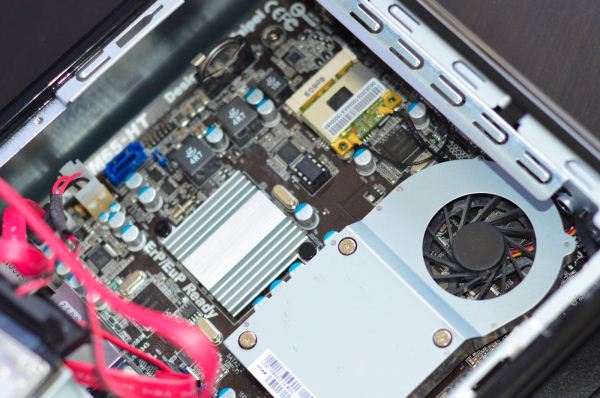 CPU/GPU: Intel Core i5-2410M/HD 3000
The i5-2410M is a 32nm mobile Sandy Bridge part, clocked at 2.3GHz with a maximum turbo frequency of 2.9GHz. It's a dual-core, 4-thread part that has a 35W TDP and a maximum clock of 1.2GHz for the on-die HD 3000 graphics core.
Chipset: Intel HM67
Interestingly, the motherboard has HM65 printed on it and the chipset even has a sticker on it identifying itself as an HM65 part. This would make any kind of RAID problematic, because the HM65 chipset doesn't have an onboard RAID controller. This appears, however, to be a simple problem of mislabeling, because the chip is pretty clearly based on the Cougar Point HM67 platform (as identified in CPU-Z), with the two hard drives set up in RAID 0. Functionally, the only difference between HM65 and HM67 is the inclusion of the onboard RAID controller. Otherwise, the board is basically the same as the the one found in the CoreHT-252B.
Storage: 2 x 500GB 7200RPM, RAID 0
The star of the show here, the hard drive array, is made up of two 2.5" 500GB 7200RPM SATA hard drives arranged in a RAID 0 configuration to form a single 1TB volume. The two drives aren't matched, with one being a Hitachi HTS7250 and the other being a Western Digital WD5000, but the specs are very similar. We will cover performance shortly, but it's quite good.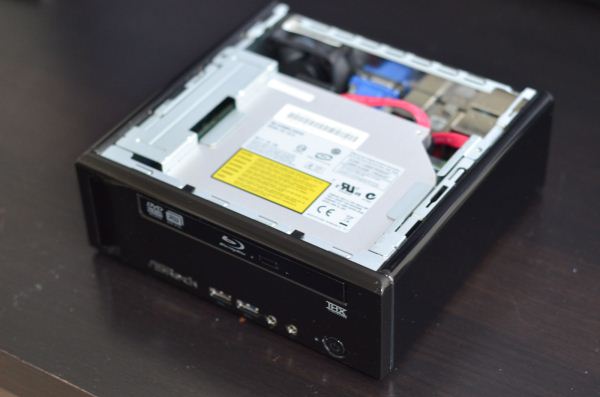 Beyond the main features, there are two SoDIMMs of 2GB DDR3 1333 for a total of 4GB system memory, along with an Atheros AR9287 wireless card and the same Phillips Lite-On DS-4E1S Blu-ray combo drive as the 252B.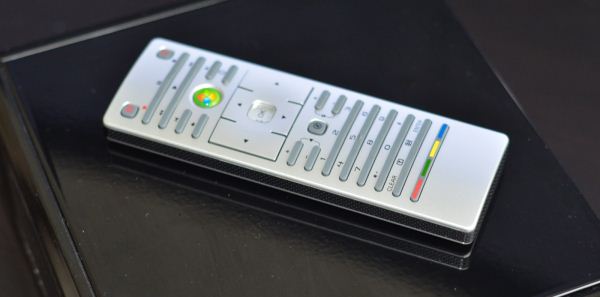 A special mention for the media center remote—it's the same one as the CoreHT 252B, but I didn't dislike it as much as Ganesh did. It feels light in hand, but not of poor build quality, and it's relatively compact given the number of buttons on it. This leads to rather small buttons, but it's something you can adjust to unless you have huge hands. Personally, I prefer remotes closer in form and function to the Boxee remote and such, but I found the CoreHT remote to be decent.