Productivity powerhouse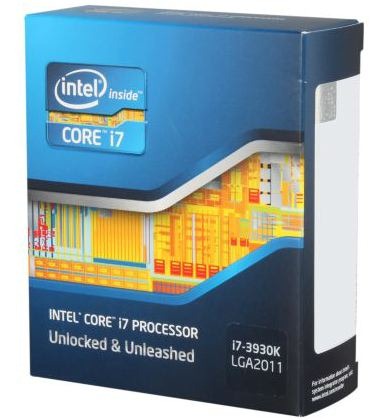 Intel's Sandy Bridge-E CPU architecture recently launched in the form of two SKUs: the $1000 Core i7-3960X and the $600 Core i7-3930K. These chips differ ever so slightly in that the 3960X has 15MB L3 cache compared to the 3930K's 12MB L3 cache, and the 3960X's stock and Turbo clockspeeds are 100MHz higher than the 3930K's. That is, $400 clearly represents very diminishing returns. Anand reviewed the 3960X recently and found that compared to the Core i7-2600K, the 3960X won in single-threaded performance by a very narrow margin. By extrapolation, the 3930K recommended for this productivity PC will perform very similarly to the 2600K in single-threaded applications. However, because of the SNB-E chips' extra two cores compared to the 2600K, their multi-threaded performance advantage is, as Anand put it, "staggering."
You can see how the 3960X fares against the 2600K on Bench—and recognize that the 3930K we're recommending here will perform ever so slightly slower than the 3960X (unless you choose to overclock). It is critical to understand the nature of your workflow—are you using heavily multi-threaded applications or not? If you are, will your workflow performance improve enough using a 3930K over a 2600K to justify the extra $300 or so cost? If the answer to both of these questions is "yes", then this computer is designed for you. Because neither SNB-E CPU comes with a cooler, we're once again going with Corsair's H80 water-cooling kit.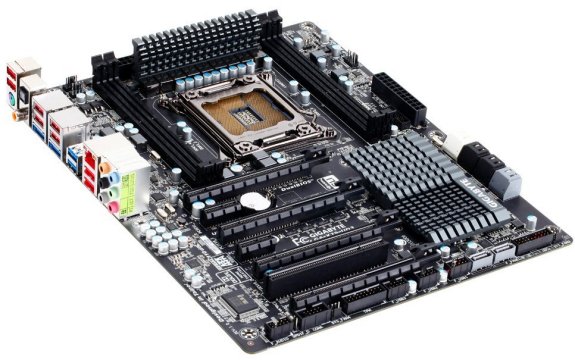 Intel's SNB-E CPUs use a new socket, LGA 2011. Gigabyte's GA-X79-UD3 is an ATX form factor motherboard that represents a good value amongst X79 chipset boards. If your applications benefit from GPU acceleration, it has two PCIe x16 and two PCIe x8 lanes, though of course filling those lanes will push the cost of the build from just over $2000 to much higher depending on what GPUs you buy.
SNB-E supports quad channel memory, and the GA-X79-UD3 has four DIMM slots. The board's max memory support is 32GB, though we're going with 16GB total here for cost reasons. Again, springing for four 8GB modules might or might not be worth the additional investment; you'll have to make that decision based on your particular needs.
One of the drawbacks with SNB-E compared to SNB is that there's no integrated graphics at all, so you need to buy some form of GPU even if you don't plan on playing any games. Then again, for professional video work you'd almost certainly want a decent GPU regardless. Given we're looking at the high-end of the market and recommending a $1000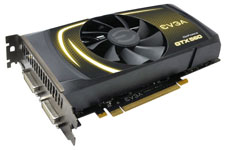 platform, we're going to give our primary recommendation to NVIDIA's GTX 560, which has slightly less CUDA cores and lower clocks than the GTX 560 Ti but still represents a fairly healthy upgrade from the GTX 550 Ti. We're going with NVIDIA here as we've had reasonably good experiences using their GPUs in Adobe Premiere, though you can just as easily go with an AMD Radeon HD 6850--and the two GPUs would trade blows in gaming benchmarks.
If you feel the GTX 560 is overkill for what you plan on doing, our alternate recommendation is AMD's Radeon HD 6670, which costs about half as much but only has one third the performance potential. Our NVIDIA alternative at the low end would be the GT 440 GDDR5, which costs a bit more than the HD 6670 but should also have a bit better performance. On the other hand, if you're really doing professional work, you'd probably want a workstation level OpenGL card. Never mind that most workstation users buy prebuilt systems--we've covered that market already. For a DIY workstation, you could easily double the cost of what we're putting together by adding a high-end Professional card. In that case, you probably know better than us whether you'd like a Quadro 5000/6000 or a FirePro V8800/V9800, so we'll leave the choice to you.
Because a $2000 PC without an SSD is a travesty, we're recommending Crucial's M4 128GB again, a reliable, relatively speedy SSD with lots of space for your OS and productivity applications with large installation sizes. Many workflows (such as intensive Photoshop usage) benefit from a fast scratch disk, so we're also including a Samsung F3 1TB. Finally, to round out the storage, we have a capacious 3TB Hitachi Deskstar for mass storage. At the risk of sounding repetitive, be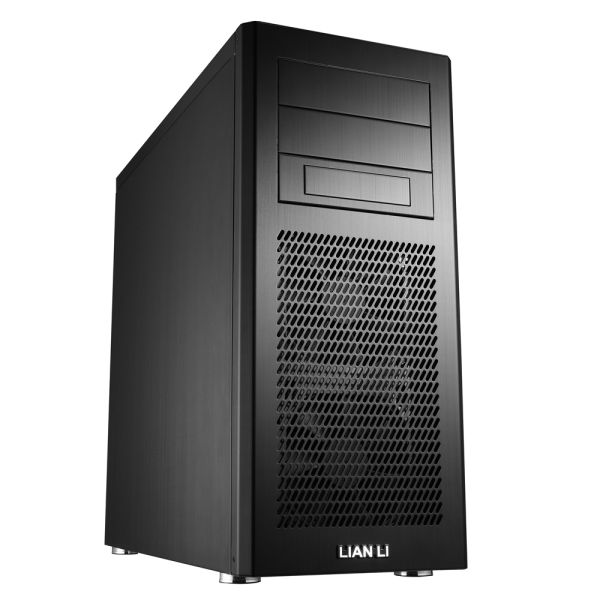 sure you understand your workflow before dropping hundreds of dollars on storage configurations you might not really need. As noted in the HTPC build, you might also want to hold off on the third storage drive until HDD prices drop.
Though this PC is extremely powerful, it is not especially power-hungry. A productivity computer should be, above all else, reliable, and for this reason SeaSonic's SS-560KM power supply gets our recommendation. This is a highly efficient PSU and in my experience, it's very quiet and supplies components with very clean power. Work PCs are often conservative in their looks, but Lian-Li's PC9F looks very sharp while looking modest. It's also a great case in terms of its thermals and acoustics.
We have a few concluding remarks on the next page.