RAM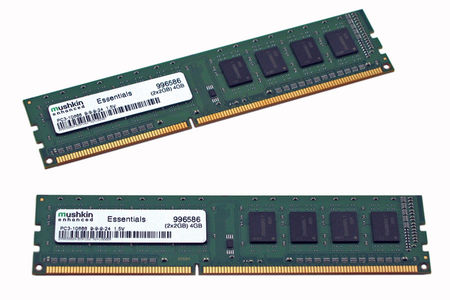 DDR3 prices seem to have bottomed out and are holding steady at around $25 for 2 x 2GB kits and $35 for 2 x 4GB kits. While it might be tempting to spend $10 more on an 8GB kit of DDR3, 4GB is more than ample for basic to moderate multitasking. If the system will be used for extensive multitasking or for applications that benefit from lots of RAM like Photoshop, you might as well spring for an 8GB kit. Both Mushkin and GSkill offer 4GB kits that are usually less than $30 shipped. While these appear to be unremarkable budget memory sticks, my testing indicates both are capable of undervolting to 1.4V (from the default 1.5V) while running at stock speeds, and both kits can be modestly overclocked at the stock 1.5V setting. Additionally, GSkill's budget 8GB kit was capable of modest overclocking (though not undervolting).
Hard drives
As alluded to earlier, prices on hard drives have risen lately in response to flooding in Thailand and other areas of southeast Asia. In my previous buyers' guides, I've recommended 500GB drives that were available at every day prices of $40 shipped. Unfortunately, $40 500GB drives are not currently available from any of the major US internet retailers. How long these elevated prices will persist is anyone's guess, but from what I can gather, the supply disruption will last at least a few more months. It's possible prices will continue to rise, but for now, it's difficult to find 500GB drives for less than $50 shipped (day to day pricing). As much as it pains me to say it, you can save a few dollars by going for smaller capacity drives. For many basic users, 160GB might be enough storage space.
SSDs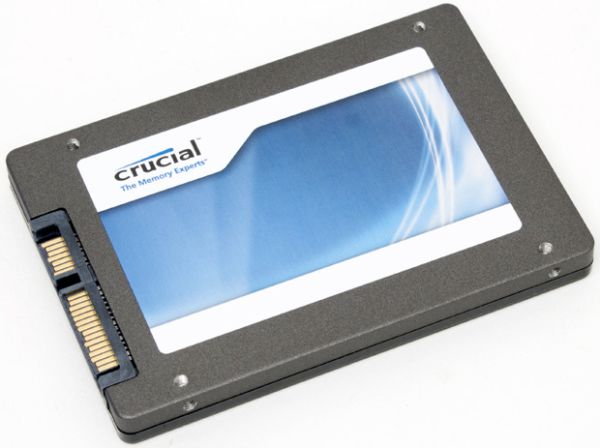 SSD prices continue to fall, and upgrading to an SSD can provide a substantial boost to overall system performance. This is especially true for boot times, application load times, and general snappiness. Crucial's newest M4 line, including the least expensive 64GB version, offers excellent performance and solid reliability at a low price. I've seen this drive for as little as $85 recently and expect it to revisit that price during upcoming holiday sales. If you don't need a lot of storage, and considering the elevated pricing on HDDs, opting for a 64GB SSD could be a great alternative.
Video cards
The AMD Radeon HD 5670 continues to dominate the low-budget GPU space. This card is capable of playing every game that's currently available, though certainly you'll need to lower the resolution and details on anything demanding. Unfortunately its cost remains similar to when I recommended it earlier this year in the previous budget buyers' guide, at about $70 for the GDDR5 model. Though the Radeon HD 5670 hasn't changed much in price, the Radeon HD 6770 has creeped downward and can now be found regularly for less than $100 (after rebate, and often with a free game). The Radeon HD 6770 is essentially a rebadged 5770, and it is capable of playing nearly every game at 1080p resolution at minimum 30fps, though more demanding titles will necessitate lowering details. Keep in mind that for light gaming at lower resolutions, AMD's Llano APUs are likely a better option than a budget CPU paired with a budget GPU, and we'll be exploring Llano more in a future buyers' guide.
Power supplies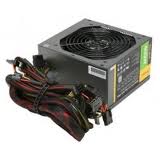 Antec's Earthwatts 380W and Corsair's CX 430W V2 remain stalwart budget power supplies. That said, I've seen the Antec Neo Eco 400W on sale for less than $30 shipped (without rebate) a few times in the last few weeks. Compared to the Earthwatts 380W, the Neo Eco has a larger, subjectively quieter fan as well as sleeved cables. The CX 430W also features a larger fan and sleeved cables. One thing to note is that neither Antec PSU comes with a power cord—if you have dozens sitting around like many enthusiasts, this isn't a concern, but if you don't have a power cord, expect to spend at least another $5 buying one. All of these PSUs are capable of quietly and efficiently powering any mainstream single GPU computer.
Cases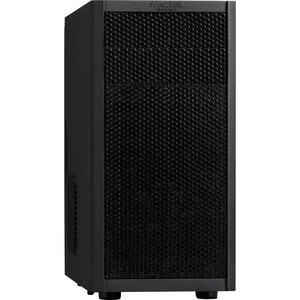 One product sector that has seen a few intriguing newcomers since the previous budget buyers' guide is computer cases. Specifically, the BitFenix Merc Alpha and Fractal Design Core 1000 offer tremendous value for budget builders. Dustin recently reviewed the Merc Alpha and after getting my own hands on one, I echo his sentiments: for a $40 case, it's well built, offers excellent thermals and acoustics, and is easy to work with, aside from the expansion slot area which was frustrating to me as well. The Fractal Design Core 1000 offers, in my opinion, better build quality, though if you'll be packing a lot of higher-performance (and therefore more power hungry) components into it, you'll want to add a rear 92mm exhaust fan. However, its thermals stay well within comfortable operational ranges without an additional fan for budget to mid-range rigs, so that's not necessarily a relevant concern for this guide. One aspect of the Core 1000 that I particularly appreciate is that at nine pounds, it's much lighter than the previous budget buyers' guide's 16 pound Antec Three Hundred—it's easier to carry up a few flights of stairs and cheaper to ship.
With all of the components covered, we outline specific builds on the next page.