Application and Futuremark Performance
Where the CPU is concerned, the AVADirect unit should be fairly predictable: any task that can leverage the extra two cores of the i7-990X is going to see a measurable lead, while tasks that lean on heavy IPC will give the i7-2600K-based systems the advantage. When we get into the graphics subsystem is where we'll begin to see some separation, and where our more interesting results will surface.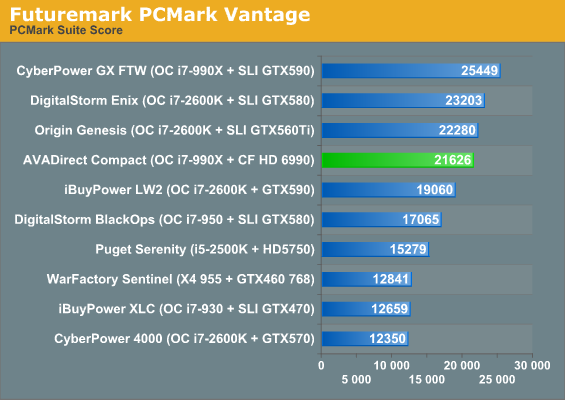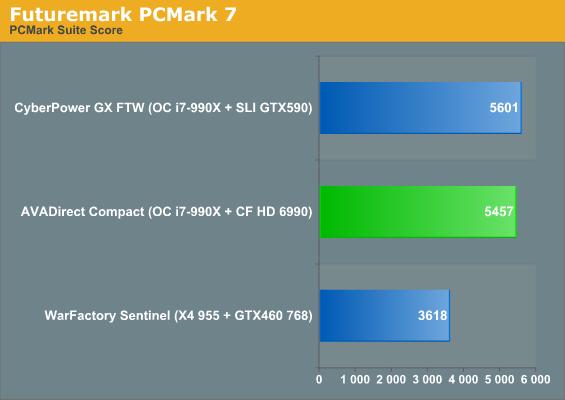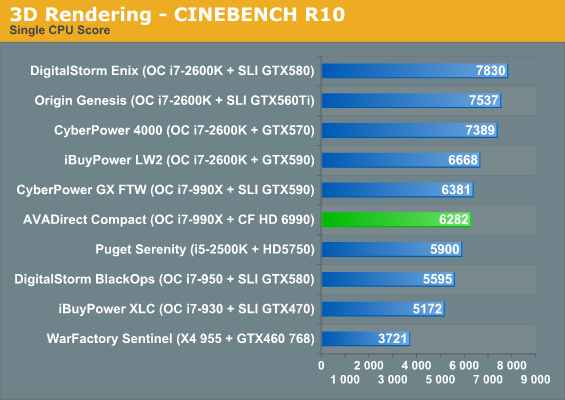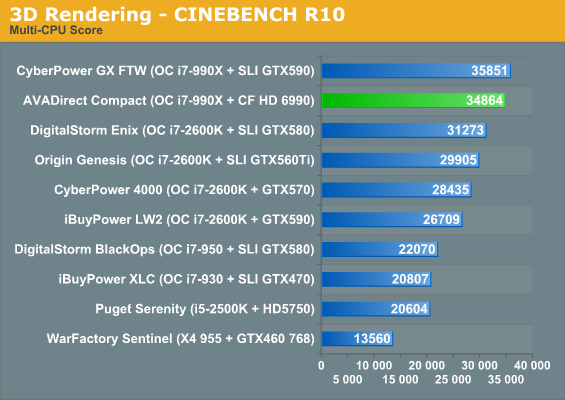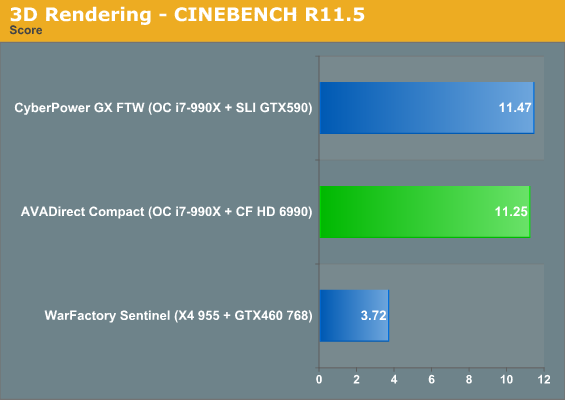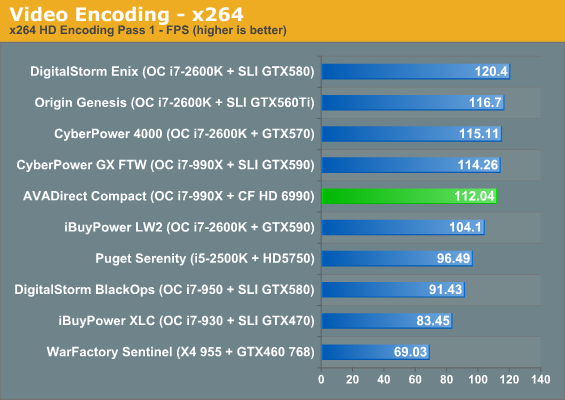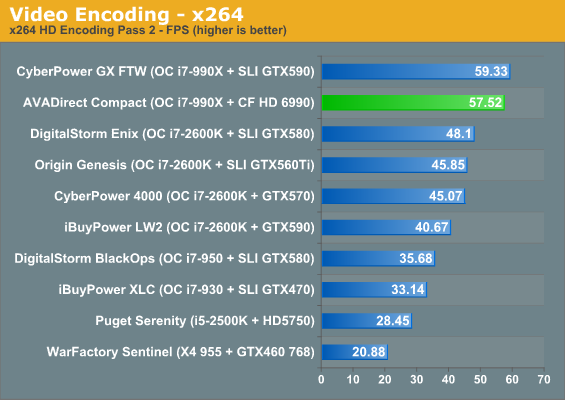 Systems pretty much fall in line where you'd expect them to, just as predicted. The CyberPower unit enjoys a slight lead due to a slightly higher overclock on the CPU than AVADirect's, but we're in the realm of 4.4GHz and 4.5GHz overclocks, where performance can begin to depend largely on just luck of the draw with the processor.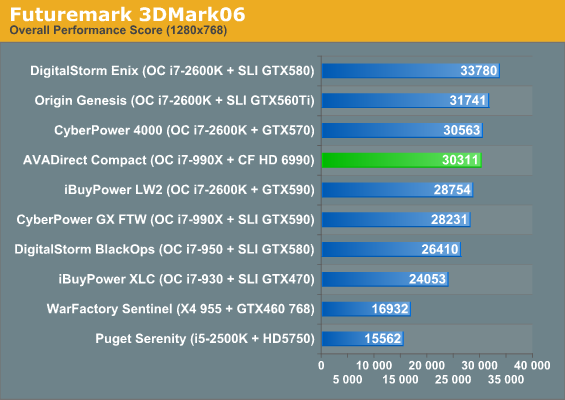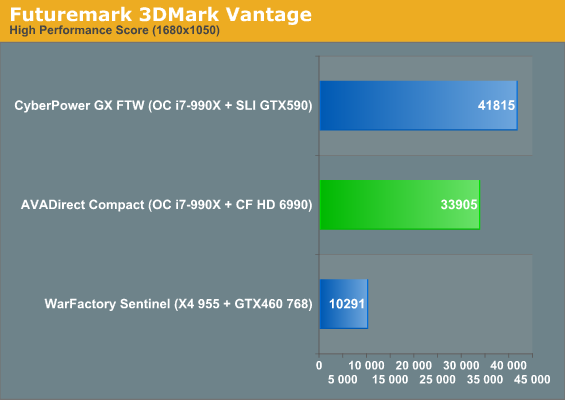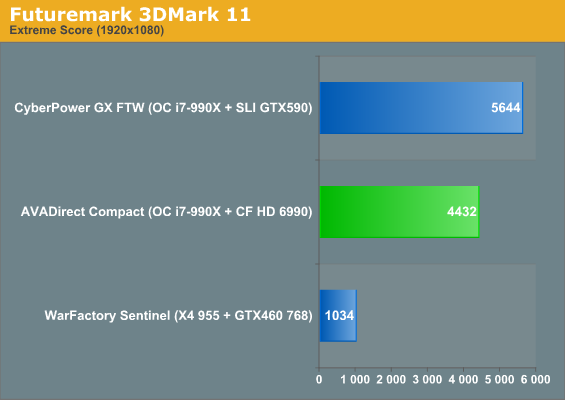 Things also start to spread out when we get to quad-GPU scaling. 3DMark06 is clearly CPU-limited (if you think a GeForce GTX 570 is faster than four Cayman cores, I have a bridge to sell you), but NVIDIA's GeForce GTX 590s seem to be handling quad scaling better than AMD's Radeons are. But hey, this is 3DMark, so let's look at actual gaming results, shall we?