Introduction
Alright, so we're half way through October now, getting closer and closer to payday, which means that hopefully, you have some spending money left over! This Price Guide follows hot on the heels of our latest
Budget Buyer's Guide
. While that may seem like too many "guides" at the same time, we really view these as tools for you, the reader. Our Buyer's Guides start with a budget and we try to fit several complete systems into that budget, whereas the Price Guides focus on a specific component. We can't go into tons of detail in the Buyer's Guides without creating a bloated article, but we can look at
all
of the alternatives for a component here.
Be sure to check out our
Real-Time Price Engine
for up-to-the-hour prices and rebates on all of the products that you're looking into purchasing, including hard drives. We've also updated our RTPE and have a new bot that crawls UPCs, component specifications and manufacturers' URLs. You can now search the RTPE by entering a UPC code, which makes finding products for which you're looking faster and easier. It also notifies you of the percentage of tax that may be applicable based on the state in which you reside and how much the component costs. (Note that if you're going through a corporate firewall, the state may be incorrect.)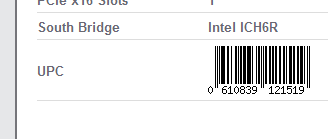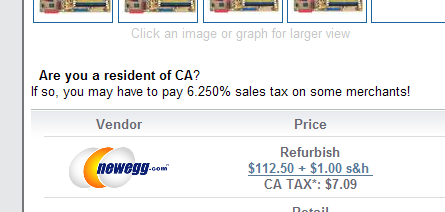 We have a few new updates for this weekend, including Seagate's ninth generation 7200.9 drives that were recently
introduced this past Monday
. We've also noticed a greater number of SAS drives making their way further into the hard drive market, but whether or not they're worth the investment is still up for debate. Let's begin with what is the most interesting segment, the SATA II/3.0Gbps drives.