One of the characteristics of Intel is its investment into new IP. This usually takes several forms, such as internal R&D, investing in other companies through Intel Capital, or outright acquisitions. Today Intel is announcing that is has acquired Omnitek, a UK based company that has a portfolio of video acceleration and inferencing IP built for FPGAs, as well as a customer base built on vertical integrations and custom solutions.
Omnitek, based in Basingstoke UK, has been acquired by Intel. This acquisition includes all 40 employees of Omnitek, as well as the HQ, which will continue to be the home of the employees. Omnitek will form part of Intel's Programmable Solutions Group, which covers Intel's FPGA product line. The value that Omnitek is set to bring to Intel's portfolio revolves around its video acceleration and inferencing IP blocks, currently used in projector, audio-visual, Medical, defence, ADAS, security, and broadcast markets. This includes over 220 different soft IP cores that can be implemented on Intel's FPGA pipelines to help accelerate customer workflow.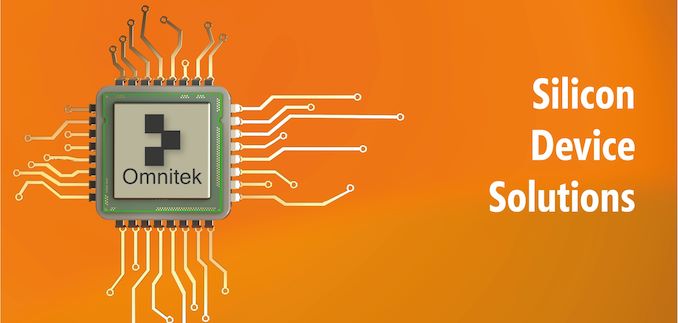 Omnitek has several angles to aid Intel's expanding portfolio: using FPGAs to improve video imaging pipelining, such as pre-processing/filtering of video streams, AI inferencing with DPUs that implement convolutional neural networks optimized for low precision targets, and a custom silicon design and IP solutions team that work with customers to develop products from the ground up for specific use cases. Intel aims to bring Omnitek's offerings into its own for its own customers, as well as invest into a roadmap which benefits the portfolio of offerings.
Intel currently has a lot of IP relating to image processing and inferencing, such as the Movidius VPU family line, as well as the push for training and inferencing on CPUs and FPGAs. One element to the Omnitek acquisition is to bring the IP under a single umbrella, preferably with a singular software interface such as OpenVINO, to allow customers to be able to select which IP works best for their scenario. By providing a unified software framework, Intel aims to provide a range of IP that varies in performance, power, and cost, to satisfy any video processing and inferencing need. This has been a common feature of Intel's recent programmable solution acquisitions, such as eASIC, which is already a product option for Intel's upcoming Agilex FPGAs.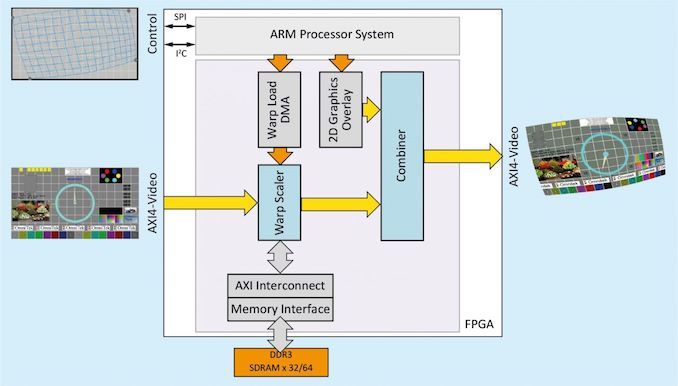 Omnitek's Warp FPGA IP, for image manipulation and overlay up to 4096x2160 at 60 FPS on 10-bit 4:4:4
Intel will keep Omnitek's products as-is for the near term, such as the Flex SoCs which support video warping in the digital signage market, or video stitching technologies, or accelerated depth mapping, or Omnitek's Deep Learning Processing Unit (DPU). As a company, Omnitek has had a recent growth rate of 30%+ per year, which Intel believes can be expanded when exposed to Intel's customer base and roadmaps. One element to Omnitek's value according to Intel will be in the expanded video space, especially as video streams involve higher resolution content.
Intel expects to start offering Omnitek services and IP to its customers immediately. The value of the acquisition was not disclosed.
"Omnitek's technology is a great complement to our FPGA business. Their deep, system-level FPGA expertise and high performance video and vision related technology have made them a trusted partner for many of our most important customers. Together, we will deliver leading FPGA solutions for video, vision, and AI inferencing applications on Intel FPGAs and speed time-to-market for our existing customers while winning new ones."

-- Dan McNamara, Senior VP, GM, Programmable Solutions Group at Intel

"From data centers to devices, compute-intensive applications like 8K video and artificial intelligence require a multitude of innovative compute engines. FPGA devices play an increasingly critical role, often complementing other processing architectures, and Intel is at the center of this revolution. Omnitek is excited and extremely proud to bring our intellectual property and engineers to join the talented team in the Intel's Programmable Solutions Group."

-- Roger Fawcett, CEO, Omnitek
Related Reading