Your Phone
Arguably the headline feature for this update is a new app called Your Phone, which allows you to link your PC with your Android handset to integrate some of the functionality. As a first release, the Your Phone link is limited to photos and SMS messages only, although both of these are very welcome additions to the PC.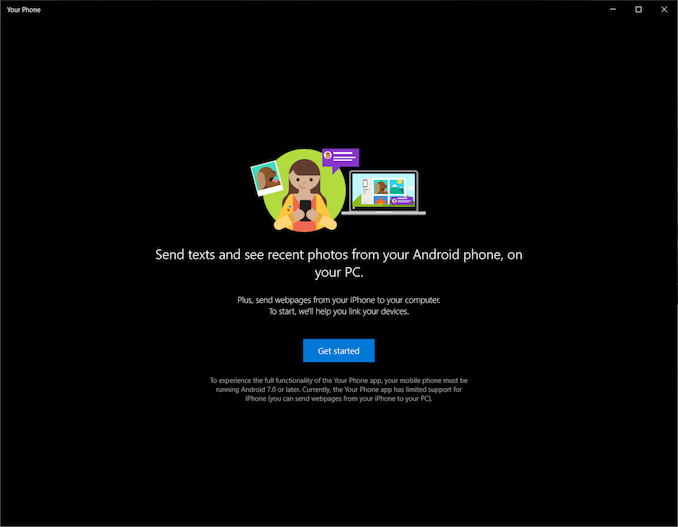 With Your Phone, you can access the previous 25 photos on your phone, which makes it handy for when you grab a quick shot of something and need to share it on your PC, but with only access to 25 photos, it's not going to replace true file and photo sharing apps on your phone like Microsoft's OneDrive, or Google Photos.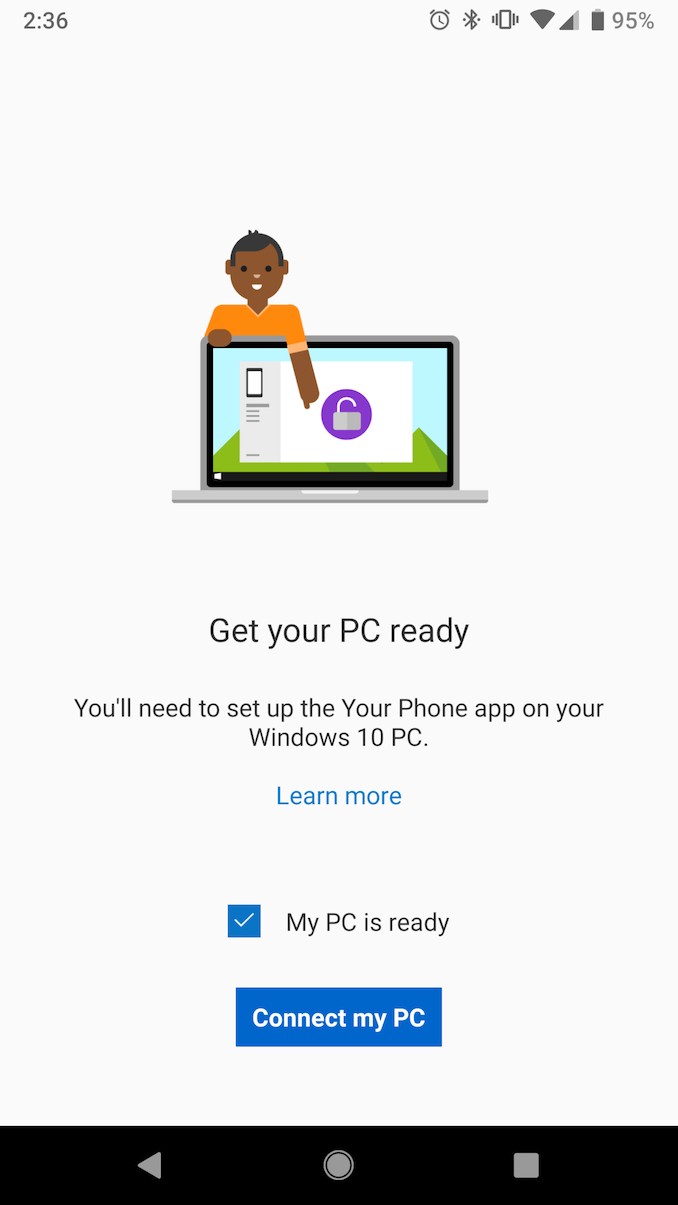 Once you link your phone with your PC, you simply open Your Phone and select Photos, and you'll have access to the full resolution images just as if you were working on your phone. It works with screenshots as well, so there are times where this will be very handy.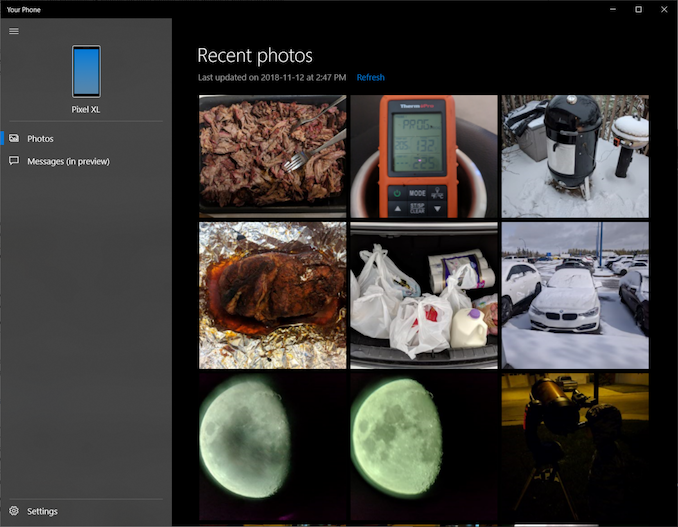 The other functionality is the ability to send and receive SMS messages from your PC, which is something that Windows Phone was able to do, but with its demise, Microsoft needs to leverage Android for this. At the moment, iOS users won't be able to sync iMessage with the PC, and it's unclear whether Apple will ever allow this outside of their ecosystem.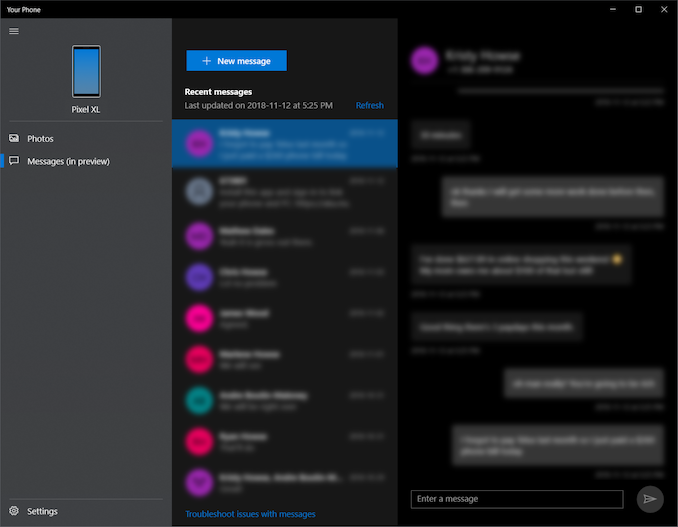 As with Photos, once you pair your phone, the previous month's worth of SMS messages will appear on your PC, and you can send new SMS messages or continue your current conversations. There's going to be a bit of a delay when sending and receiving messages, since your Android phone will need to be the relay, but it works well and is something that most users should appreciate.
Microsoft has hinted at additional features coming in future updates, such as the ability to mirror calls on the PC, and Your Phone should be a nice space to watch with the importance of the phone in most people's lives.
In addition, if you've installed the Microsoft Launcher on Android, it will link with the Timeline feature introduced in the April 2018 update allowing you to quickly get back to where you were on multiple devices.