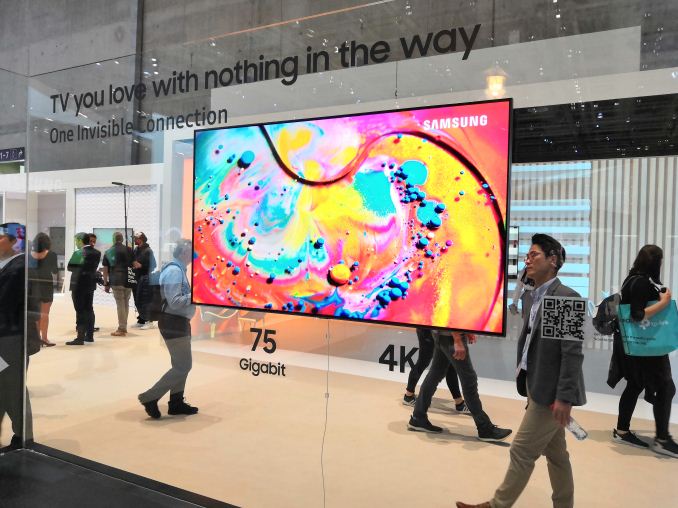 This perhaps isn't news, but there was something super amazing that I saw on the show floor at IFA this year that I wanted to write about. Despite writing about the technology industry for nearly ten years, I still like to pace around a show floor to find new and exciting things. After bypassing room upon room of ovens and carbon-fibre fridges, I was stunned to be introduced to Samsung's One Invisible Connection. This is a tiny thin cable that seems to do everything.
Everyone dislikes cables. If we could transmit data wirelessly, and transmit power wirelessly, I'm sure I speak for most people and say that our lives would be far less cluttered if we could do away with cable messes. Samsung's One Invisible Connection, in turn, aims to simplify everything. In one small cable they are able to power a full-sized 4K display (up to 230W) as well as transmit 4K video (75 Gbps). A picture says a thousand words: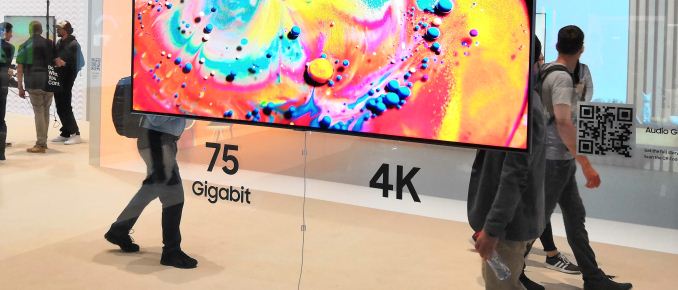 A cable supporting that much data and that much power, to me, seems crazy. Apparently Samsung is shipping this on all their high-end QLED displays already, and it connects to a host box which deals with power and the video inputs, such as a Blu-Ray player, console, or cable TV. (ed: for anyone wondering, the cable appears to be an optical cable with additional wires for carrying high voltage DC power)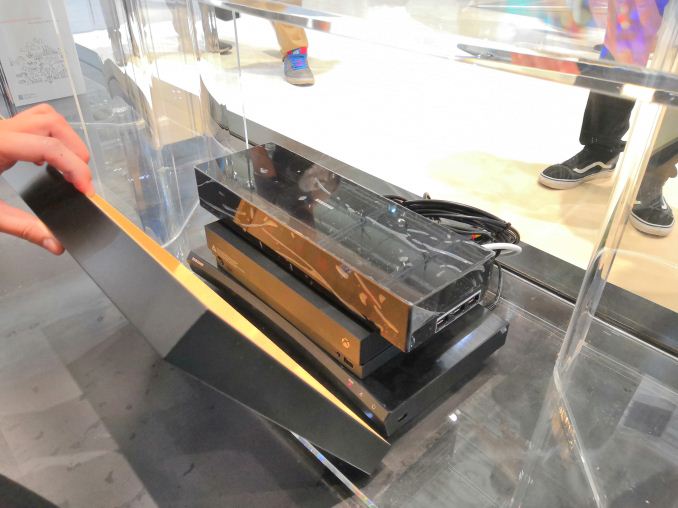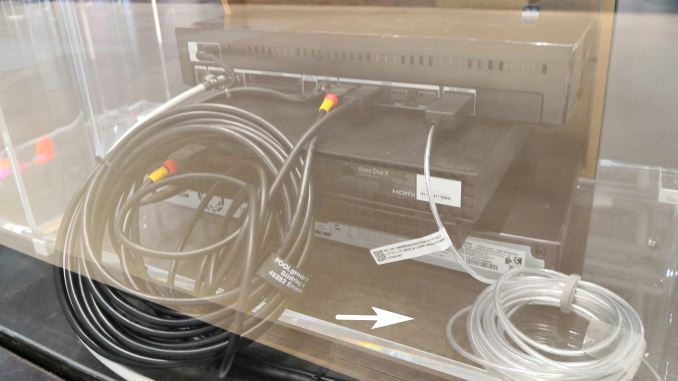 Cable indicated by white arrow
I still can't get over how thin this cable is. It's as thin as my 65W charger cable for my laptop. And Samsung offers the cable in both 5m and 15m lengths (~16.5ft and ~50ft), so it's not a short-run cable either. I asked why it wasn't a standard across everything, and the reason is because of the high cost. Not the cost of the cable, mind you, but rather the extra hardware that goes into the device before the TV, and into the TV itself. I tried to take a picture of the back of the TV, but it didn't come out well. This is the danger of having a Perspex booth to demonstrate the technology.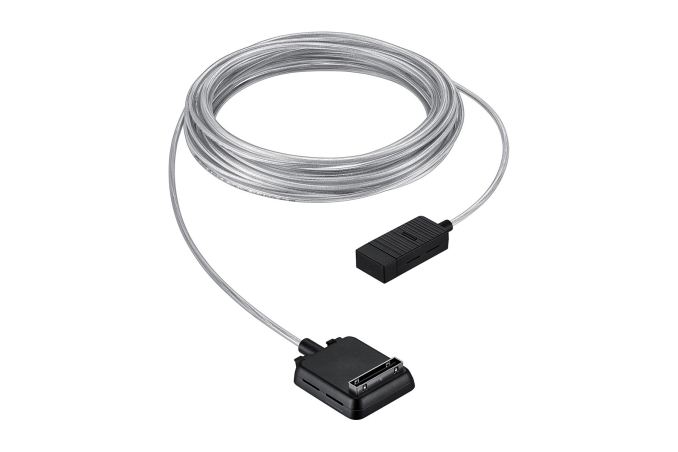 Well like I said, it isn't new. But it is something that made me a bit speechless.