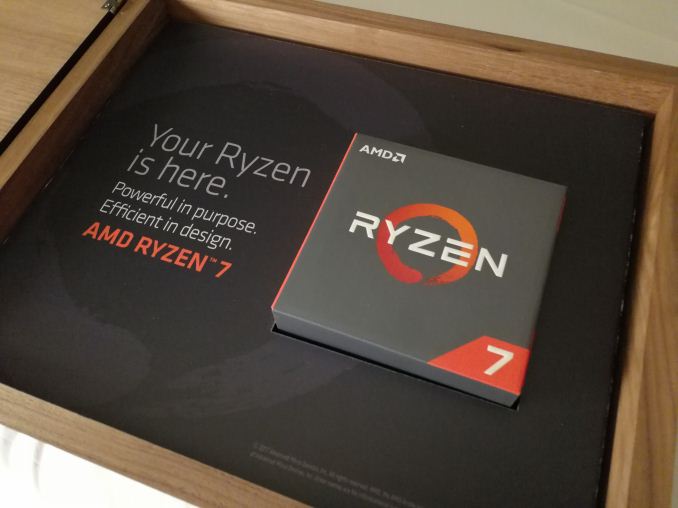 In our series of Best CPU guides, here's the latest update to our recommended Gaming CPUs list. All numbers in the text are updated to reflect pricing at the time of writing (Nov 6th). Numbers in graphs reflect MSRP.
Our most recent guide can be found at this link:
https://www.anandtech.com/show/9793/best-cpus
Best CPUs for Gaming Q1 2018
Sometimes choosing a CPU is hard. So we've got you covered. In our CPU Guides, we give you our pick of some of the best processors available, supplying data from our reviews. Our Best CPUs for Gaming guide targets most of the common system-build price points that typically pair a beefy graphics card with a capable processor, with the best models being suitable for streaming and encoding on the fly.
AnandTech Gaming CPU Recommendations: 2017
(Prices are Nov-06 or MSRP)
Segment
AMD
Intel
Best Overall Choice
Ryzen 7 1700
$294
Core i7-8700
$340
The $1500 Gaming PC
Ryzen 7 1700
$294
Core i7-8700
$340
The $1000 Gaming PC
Ryzen 5 1600/X
$210
Core i5-8400
$200
The $700 Gaming PC
Ryzen 3 1300X
$130
Core i3-8100
$130
The $500 Gaming PC
-
-
Pentium G4560
$80
The $300 Gaming PC
A8-9600
$71
-
-
Ones to Watch
AMD Ryzen APUs (2018)
Intel with Radeon Graphics (2018)
To see our Best CPUs for Workstations 2017 Guide, follow this link:
https://www.anandtech.com/show/11891/best-cpus-for-workstations-2017
The majority of our recommendations aim to hit the performance/price curve just right, with a side nod to power consumption as well.
Best Overall Choices:
AMD Ryzen 7 1700 ($294)
Intel Core i7-8700 ($339)
If you want a great mainstream gaming processor, that works great for builds from $1000 and up, then we recommend the AMD Ryzen 7 1700 and the Intel Core i7-8700.
Between the two, the Ryzen 7 1700 currently sits as the better option: it is widely available, is a little bit cheaper, has two more cores, cheaper motherboards on offer, and is overclockable. The Intel Core i7-8700 has a much higher stock frequency and better IPC, which will help on most games that only use a few cores, but is a victim to undersupply where most of our regular retailers either have none, or are charging a premium.
For the AMD Ryzen 7 1700, we expect someone to point out it is not the fastest AMD Ryzen 7 processor available. This is true, but it is most of the way there: adventurous gamers can try their hand at overclocking to match the faster speed, saving $170 on the MSRP that could go into another 16GB of DRAM or grabbing another 500GB SSD. Even without overclocking, it rarely becomes a bottleneck, especially when users want to combine other intensive tasks such as streaming as it has eight cores and sixteen threads. The AMD Ryzen 7 1700 also takes advantage of having cheaper AM4 X370 and B350 motherboards on offer, most of which will support a high speed M.2 drive with a storage drive and other peripherals.

With the Intel Core i7-8700, the higher clock frequency and IPC will drive home some of the final FPS in games that are not GPU limited or older games. This is observed more at lower resolutions, but IPC is something that has to be fundamental to the system. A user with a Core i7-8700 and a good graphics card should find most games a walk in the park, with a clear upgrade option in either doubling the GPU count or investing in the best next time around. The motherboard ecosystem is rich, especially with multi-M.2 support on even the cheaper designs, although the main drawback to the i7-8700 is the lack of stock. Our two fundamentals for US readers, Amazon and Newegg, have it listed as 2-4 weeks or simply out of stock at the time of writing.
Why No Intel Overclockable SKUs!?!
Some users may have questions about us choosing the i7-8700 over the 8700K or 8600K. As a former world #2 overclocker many years ago, I still get the importance of overclocking. However:
Over the overclockable i7-8700K, the answer both price (Newegg lists it as $420, out of stock; Amazon has no price) and stock performance: our initial testing results put the i7-8700K as only 0.3% ahead of the i7-8700.
Over the cheaper and overclockable i5-8600K, it comes down to the single core turbo frequencies of the Core i5-8600K only barely hit the frequencies of the i7-8700 - at full core turbo, the i7-8700 will have all cores running at the best frequency of the Core i5-8600K. Users can overclock, and it should be easy, but not everyone does; in that way the i7-8700 is guaranteed. Also, the i7-8700 has double the threads, for when it matters. When this option was put to a poll in our launch day review, the readers overwhelmingly chose the i7-8700 over the i5-8600K by about 4:1.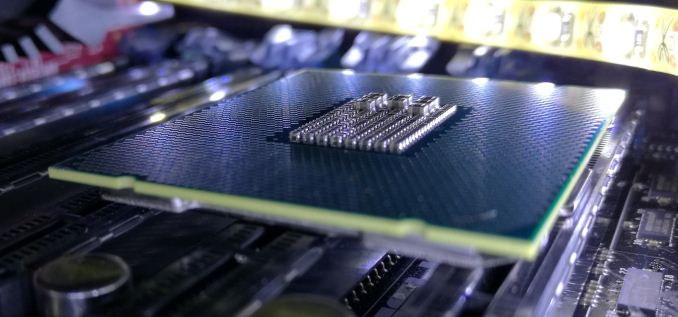 We have just finished testing the Core i7-8700, ready for a review next week hopefully, showing just how close in performance it is to the Core i7-8700K. So when it does become more widely available, the Core i7-8700 is still the Intel processor we recommend.
The $1500-$2000 Gaming PC:
AMD Ryzen 7 1700 ($294)
Intel Core i7-8700 ($339)
When building a gaming PC, the majority of the focus is on the graphics card: when all other components are sufficient, and the resolutions are high, the graphics card is often the limiting factor. Top-end machines will use cards like the GTX 1080, GTX 1080 Ti, Vega64 or Vega56 that cost from $400 to $800, sometimes even multiple, to push enough frames for that high-end 144 Hz display with a variable refresh rate. As long as the rest of the system is not a bottleneck, gaming enthusiasts are happy to sit higher up the price/performance curve with graphics. But with more games taking advantage of DirectX12, more CPU cores, virtual reality (VR), or even old games that rely on a single fast CPU core, having a processor that covers all areas is paramount. This is why we recommend the AMD Ryzen 7 1700 and Intel Core i7-8700.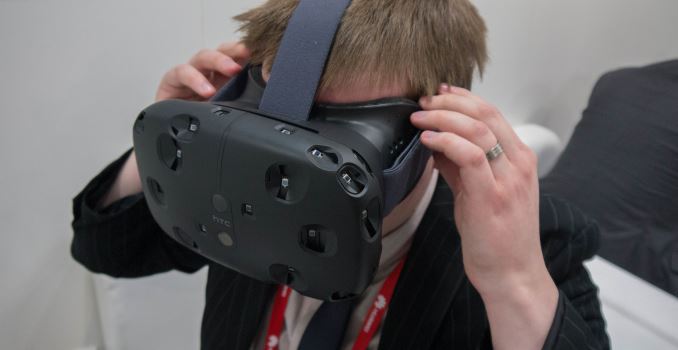 Obviously these choices are the same as our recommended parts, and all the commentary is still relevant. To this end we put together an example system that one might buy in this segment:
The AnandTech $2000 Gaming PC
Segment
AMD
Intel
Processor
Ryzen 7 1700
$294
Core i7-8700
$340
Cooler
Corsair H60
$60
Motherboard
MSI X370 SLI PLUS
$114
ASRock Z370 Killer
$150
Memory
G.Skill Trident Z DDR4-3200 2x16GB
$307
Storage
Crucial MX300 525GB
$144
Graphics
ASUS GTX 1080 Ti Turbo
$710
Case
Lian-Li PC-A75*
$120*
Power Supply
EVGA SuperNOVA 750W
$120
Total Cost
$1869
$1951
*Using 30% off promo code NAFDECLIA278 until 11/30
Users going beyond $2000 might decide to spend an extra $80-$100 on the absolute fastest processor (e.g. in an AMD build the 1700X is $349 and 1800X is $399), or double up on memory, storage, or graphics. Alternatively, dropping the GTX 1080 Ti down to a GTX 1080 saves $180, which could go to a mechanical hard drive and better CPU cooling. Memory is expensive, so moving down to 2x8 GB will save $150 or so, although having such a beefy system with *only* 16 GB of memory might be a 'how many tabs you have open' limiting factor for power users. For reference, with my usual workflow and researching for this article, I'm using 26 GB of memory.

Ultimately our build suggestion here puts the graphics card as 34% of the full system, and the CPU as 17%; or half as important. The issue here is perhaps that sometimes the rest of the components do not change so much, or that priorities change. Even playing GTA 5 on a mid-range graphics card at lower resolutions still requires 50GB+ of storage, so users then have to decide if they want an SSD over spinning rust (a mechanical hard drive) or if only 8GB of memory is enough. It will be hard to keep the CPU+GPU as 50% of the full build cost.
That being said, as we move down the gaming scale for graphics cards, to something like a GTX 1060 or RX 580, can bring the build down by up to $500. This CPUs are still relevant, however some users might prefer to alleviate bottlenecks elsewhere, perhaps pushing users to consider our next price point at $1000.
The $1000 Gaming PC:
AMD Ryzen 5 1600/1600X ($210/$220)
Intel Core i5-8400 ($200)
At this price users will have to decide if they want to keep that $500 GPU and end up with a limiting $70 processor, or move down to a graphics card around $250 and find the right balance between the graphics card and the processor. For our recommendations at this price point we have the Ryzen 5 1600 or 1600X (pricing is quite close), and the Intel Core i5-8400.
For a gamer who might be interested in streaming, or doing multiple tasks at the same time, the six-core Ryzen 5 1600 series parts are eminently suitable. The gaming experience should be pitched for a very good quality 1920x1080 environment or a mid-quality 2560x1440 setup, with future upgrade options either on the CPU or processor. Again, similar to the Ryzen 7 above, users can take advantage of cheaper B350 motherboards and still get a great experience, or move into M.2 PCIe storage with the Ryzen 5 system. Our benchmarking results for these processors put it in good stead for price of equivalent Intel 7th Gen equipment.
That being said, Intel is now on its 8th generation of processors. Set at almost the same price is the Core i5-8400 which offers six cores, the 7th generation counterpart only had four cores - the generation on generation upgrade in performance per dollar went up like a rocket. Intel now has a six-core processor at the same price that AMD offers six cores (AMD gives two threads per core, Intel only one), with a higher IPC as well which will benefit in games. Despite the 2.8 GHz base frequency, the all-core turbo frequency is at 3.8 GHz, which is higher than either of the AMD options we suggested. The motherboard ecosystem is also robust, offering multiple storage options as well as faster Ethernet options. Unfortunately the Core i5-8400 suffers the same fate as the Intel processor recommended above: it can be hard to find any stock. When it does get in stock, it easily becomes a viable option.
The $700 Gaming PC
Intel Core i3-8100 ($140)
AMD Ryzen 3 1300X ($130)
Now for a processor that seems more widely available: The Intel Core i3-8100. This seems to be one of the jewels of Intel's latest launch: here is a quad-core, quad-thread (4C/4T) processor at 3.6 GHz with an MSRP of $117, currently retailing for around $140, but the equivalent processor previous generation would have cost $190-$240. In the last generation, the 4C/4T parts was seen as the smart options for gamers for price/performance - so with a 'price cut' on the new generation, that perception of that base-line can hit a new wave of gamers and enthusiasts. Our benchmarks show good results, and the i3-8100 should end up a lot of good mid-range builds.

AMD's equivalent here is the Ryzen 3 1300X, which is also a quad core processor. The frequency is roughly the same as the Intel part and the motherboard ecosystem should be cheaper with the B350 motherboard range, although Intel has an IPC advantage and does not have any cross-core latency edge-case concerns. To get the best out of the Ryzen 3 1300X, users might have to look at overclocking either with the pretty reasonable AMD bundled coolers or spending the extra saved on the motherboard for a better CPU cooler. Again, AMD has a slight advantage here as the 1300X is more widely available at this time, although it would be hard not to point at the i3-8100 when it is found in stock.
The $500 Gaming PC
Intel Pentium G4560 ($80)
At this price point, the biggest focus is usually on the graphics card to the exclusion of (almost) everything else: the budget only allows for a mechanical hard drive, the power supply is going to be budget, and even 8GB of memory for ~$60-80 is going to cut into the budget and users might want to go down to single channel memory if they want to plump for a graphics card as powerful as the GTX 1060 or RX 570.

Although at this price Intel has you covered. For the last generation, the Pentium processor line was upgraded to give the parts hyperthreading – or in essence a Core i3-7320 for almost half the price. The lowest Pentium on that list is the G4560, which despite being 'low' still offers 3.5 GHz on all the threads all the time, matching some of the really nice Core i3-7000 series parts and blowing them out of the water on performance per dollar. Intel officially lists the G4560 as $64 MSRP, however due to demand most retailers sell these at a premium, from $70 to $80. At this price it is still worth it, followed by a cheap 100-series or 200-series motherboard.
The $300 Gaming Potato with Integrated Graphics
AMD A8-9600 ($71)
For enthusiasts that have been building PCs for a number of years, it can sometimes be hard to re-image the brain to build for a low budget. At this price point the other options for gaming include consoles or last-gen consoles, so the idea here is to enable a user to do as much as possible for as little as possible. For gaming that is particularly difficult, as reasonably powerful discrete graphics cards start north of $100. Both AMD and Intel have chased after this price bracket with their integrated graphics solutions: pairing a CPU and GPU on the same piece of silicon and enabling both. Aside from a very expensive lunge from Intel a couple of years ago, AMD has been leading this space.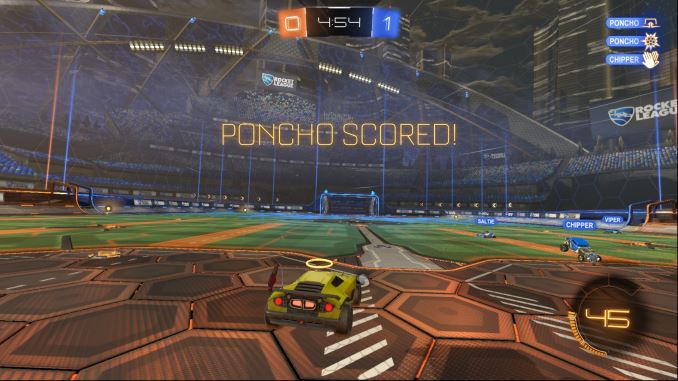 The latest generation of parts, called the Bristol Ridge family, use AMD's latest AM4 socket but the previous generation architecture. Nonetheless, they still offer the best integrated gaming performance currently available, and offer an upgrade path into a full Ryzen CPU and discrete GPU later on without replacing the motherboard or memory.
For this segment, we've chosen the A8-9600 for $71. This part has a good balance in cost and performance at 384 SPs at 900 MHz, whereas the next step ups cost +$20 (384 SPs at 1029 MHz) and $40 (512 SPs at 1108 MHz). It will attack most of the popular eSports titles at low-to-medium settings at 1080p, although the newest games might have to take a step down to 720p. A big recommendation with a system like this is to equip it with a dual channel memory kit, such as a 2x4GB kit, (and in the right slots, refer to the motherboard manual) to get the best gaming performance. With DDR4 costs being relatively high right now, it becomes a sizeable chunk of a new build.
One benefit to a system like this is what integrated graphics will be available in the future. This leads us onto…
The Ones To Watch
AMD Ryzen APUs with Vega Graphics (2018)
In the first half of 2018, hopefully earlier rather than later, we are expecting AMD to release the next generation of processors with integrated graphics (APUs). AMD has already announced the equivalent mobile processors, known as Ryzen Mobile with Vega Graphics, for upcoming laptops, so it becomes a waiting game as to when the parts get packaged for desktop use.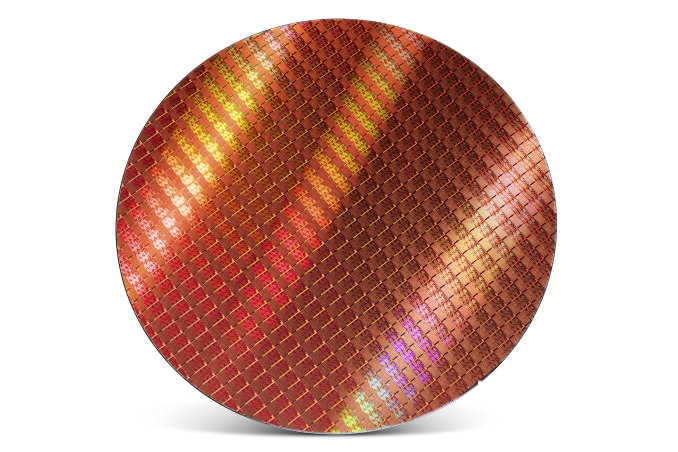 These new APUs will have AMD's new Zen cores, up to four of them, and feature 8 or 10 compute units (512 SPs and 640 SPs) of the latest Vega graphics design, connected through the new Infinity Fabric that AMD is using across all of its products from laptops to graphics to gaming to workstations and to servers. With the laptop versions of the processors expected to help AMD regain laptop market share, it is also expected that the desktop versions should hit the sub-$200 market for processors with integrated graphics quite well also.
One of the laptop processors already announced is the Ryzen 5 2500U, a quad core APU with Vega 8 graphics. An equivalent system would put together a Ryzen 3 CPU and an RX 550 discrete graphics card, which combined is almost $200. It would be highly likely that AMD's new desktop APUs will go after 35W and 65W TDP designs (which means higher base frequencies than the laptop parts), and potentially 95W TDP.
The Ones To Watch
Intel Processors with Radeon Graphics (2018)
The announcement this week that Intel is going to start creating CPU packages using H-series mobile processors, custom AMD Radeon graphics chips and HBM2 memory has been a whirlwind of trying to understand what it all means. These new parts, where Intel literally buys the chips from AMD's semi-custom division, uses Intel's new EMIB chip-to-chip communication technology between the GPU and HBM2. All three chips end up in a single package, with the aim to provide a reduced motherboard area to increase the battery in premium notebooks.
This article is almost exclusively about desktop parts and not mobile parts, so why bring it up at all? Depending on how well the integration of the Radeon Graphics with Intel's processor cores goes, there's an outside chance it might come to desktop. One of the theories is that Apple systems want better integrated graphics and smaller motherboard sizes, allowing for better battery life. Intel originally created Crystalwell based processors with 128MB of eDRAM to do this, and Apple was the main customer. The first generation eventually came in socketed form for consumers, albeit briefly, and the second generation was limited to mobile only.
Back when Intel launched that first generation part for the mobile sector first, they supplied Anand with one of their CRBs: a desktop sized chassis with a consumer reference board housing one of the first Crystalwell products. We need to speak to a good number of people, but the goal is to get something similar when this new product (which doesn't have a proper name yet) will come to market.
The AnandTech 2017 CPU Coverage
Our big CPU reviews for 2017 have covered all the launches so far, and are well worth a read.
*If any Intel or AMD product managers want to get in contact to help sample these, please sent an email.
One of the overriding issues so far this year worth mentioning is platform maturity. With new platforms come new challenges, and as far as we understand, extreme deadlines. Motherboard manufacturers, for both AMD and Intel, have had to rush through some of the production of their initial motherboards at launch. When we reviewed Ryzen 7 and Kaby Lake-X, both of those reviews did not have gaming results due to erroneous results on young hardware. At this point we expect both platforms to be running smoothly, but as an indication that this year is about time to market, it's a big one to note for early adopters (and reviewers that end up wanting to throw products out a window, at least to begin with).
Links to Other Guides