Application and Futuremark Performance
It's funny, the actual performance of the iBuyPower Revolt is almost incidental. As you'll see it's a powerful system with a small electrical footprint, but what it's really doing is driving down accessible gaming performance at a reasonable price tag. I almost wish we'd had the $649 or $899 versions in house to get a better perspective.
What I do need to mention is that while the Revolt itself performed well, Windows 8's compatibility with benchmarks can still be a little bit hinky. Probing forums reveals that DiRT 3, for example, can be a total crapshoot. PCMark Vantage also doesn't run, and PCMark 7 will actually cancel itself on some Windows 8 systems, something Futuremark is still looking into.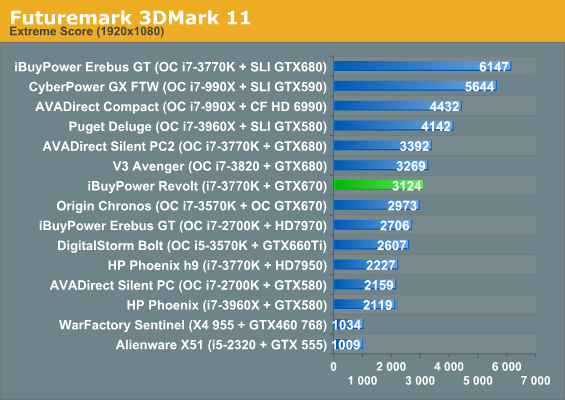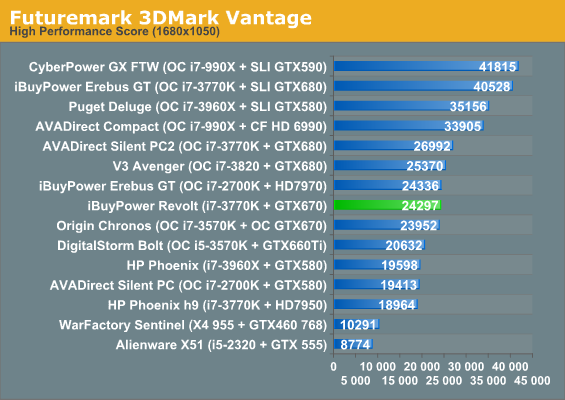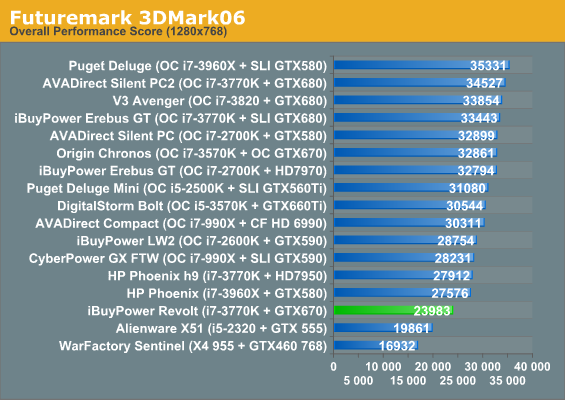 The GTX 670 is performing as expected, but when you get to our CPU-limited 3DMark06 test, the lack of an overclocked CPU does hurt the Revolt's performance. It's worth noting, however, that this can be remedied by the end user both personally or by simply requesting the Revolt ship overclocked from the factory.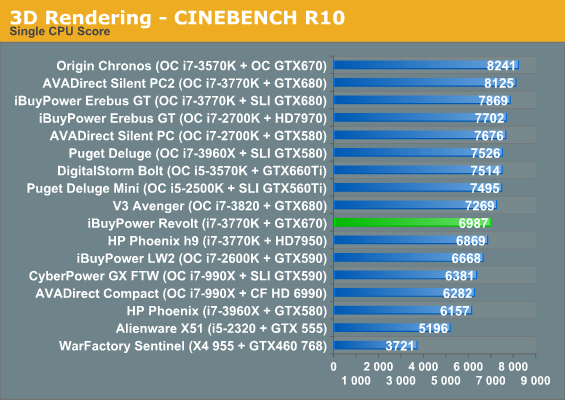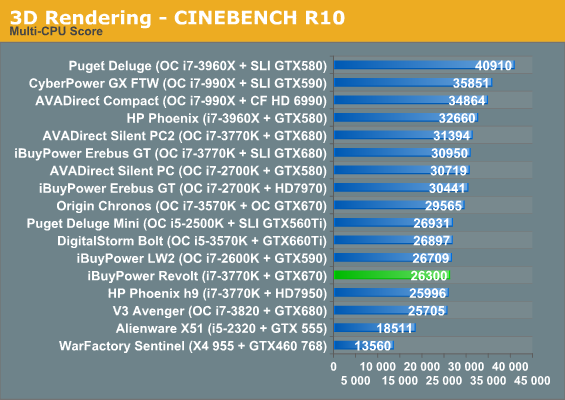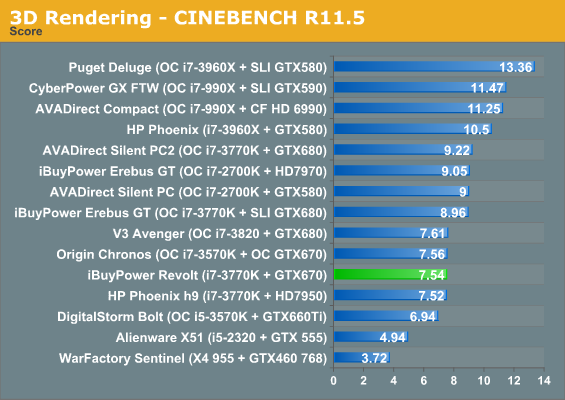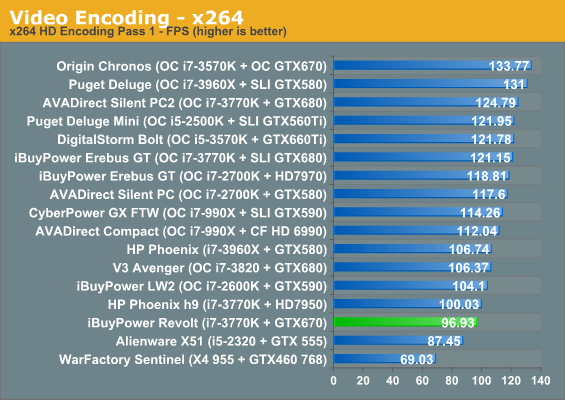 Without an overclock, the Revolt only performs "as expected." It's still a powerful machine, but invariably gets dwarfed by all the expensive boutique desktops that have "OC" next to the name of the CPU.
Synthetics aren't everything, though. Let's check in and see how the Revolt fares at what it's meant to handle: gaming.