Gaming Performance
We've seen that as far as Futuremark is concerned, the AMD Radeon HD 6990M and NVIDIA GeForce GTX 580M are essentially comparable. 3DMark doesn't tell the whole story, though, and we've seen graphics hardware perform well in it and then go belly up in actual benchmarking situations. Maybe our game testing will break the stalemate?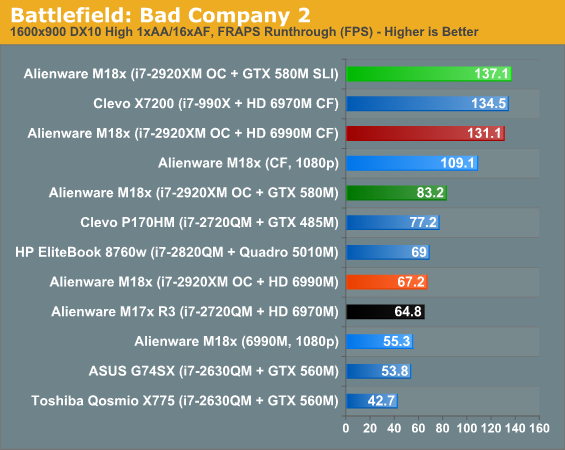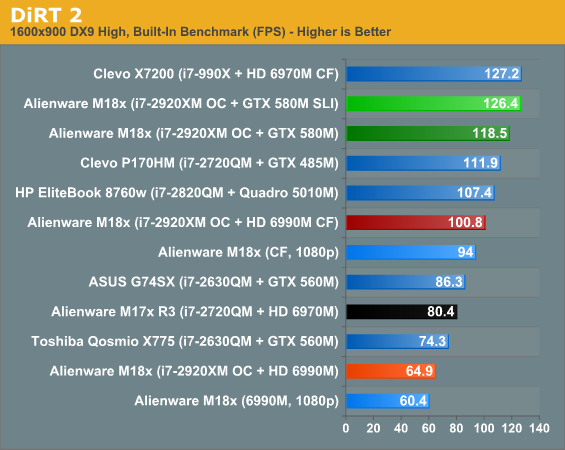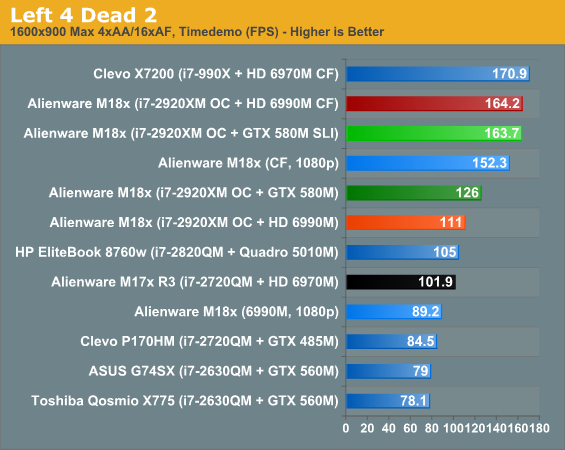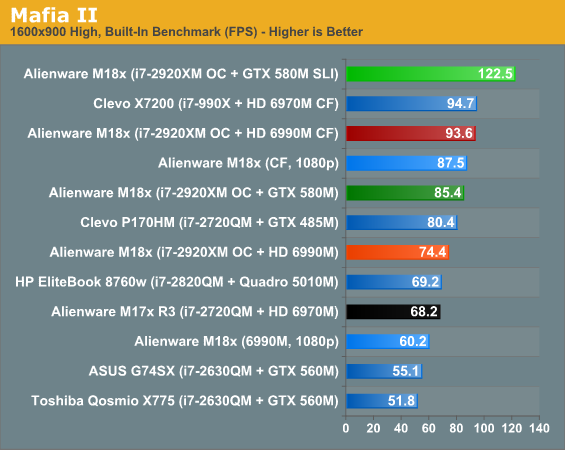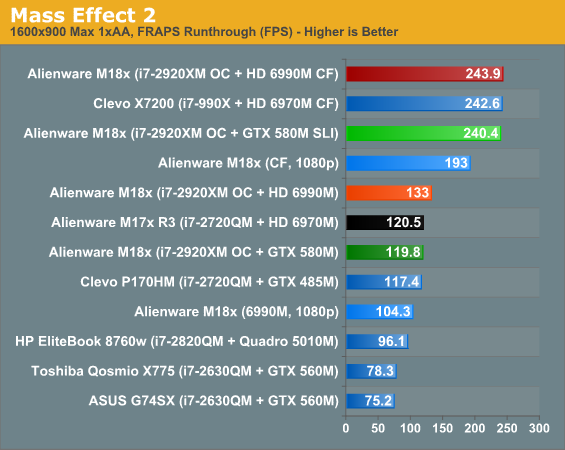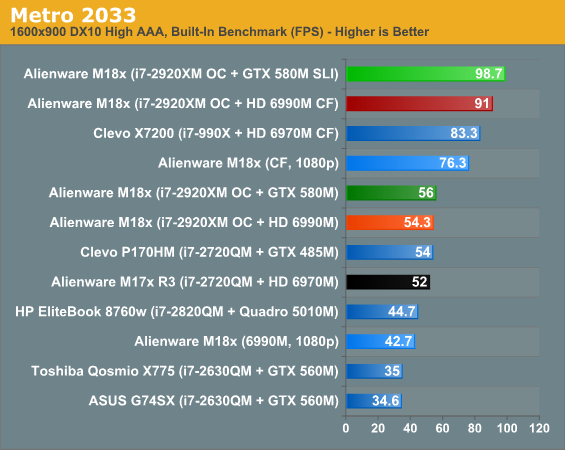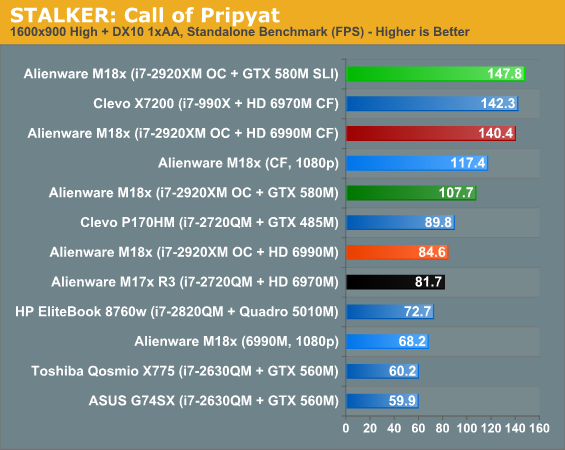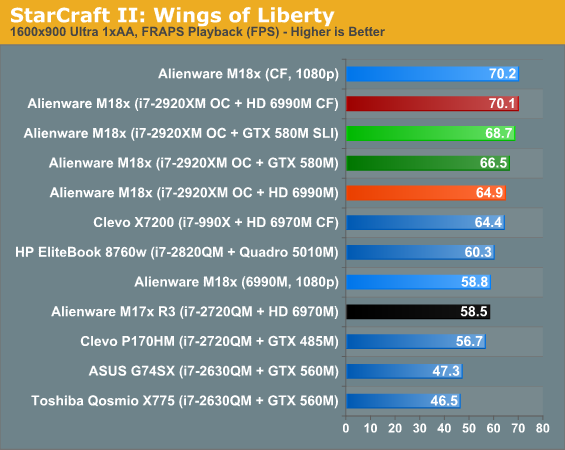 At least in our "high" preset, the two tend to trade blows, though when the GTX 580M wins it wins big, blowing past the Radeon in STALKER, Mafia II, and surprisingly DiRT 2, where the Radeon puts in an unusually poor performance. The 6990M is still totally playable in every case, but the GeForce is always at least on par with it.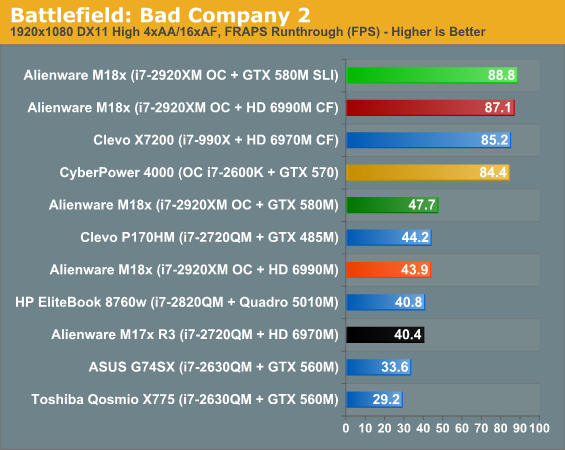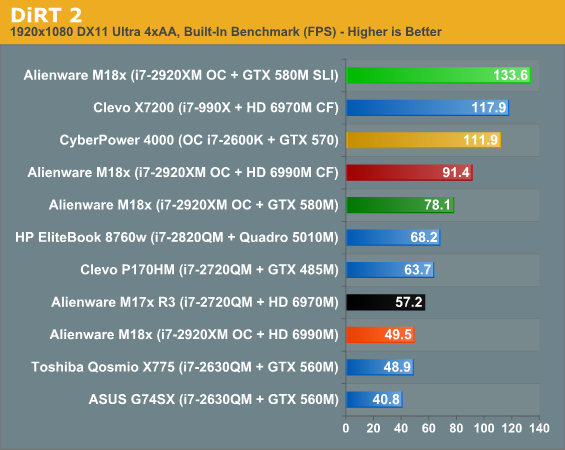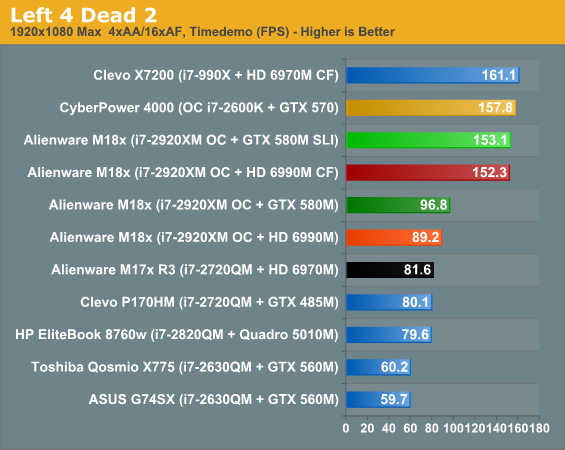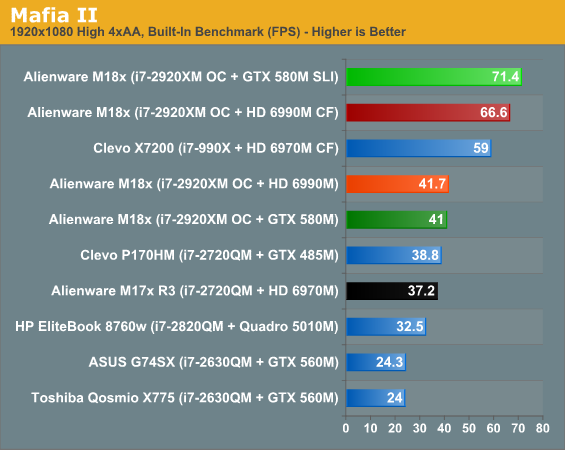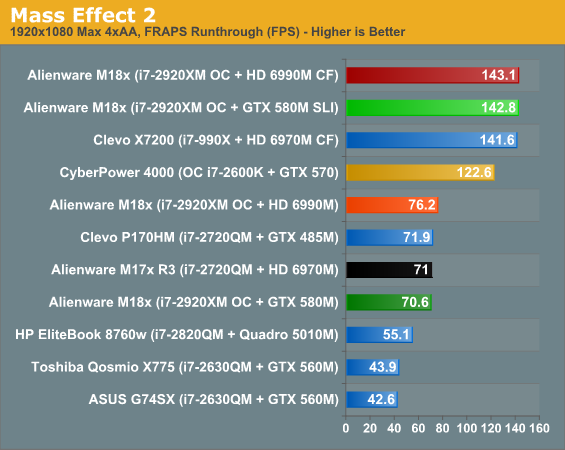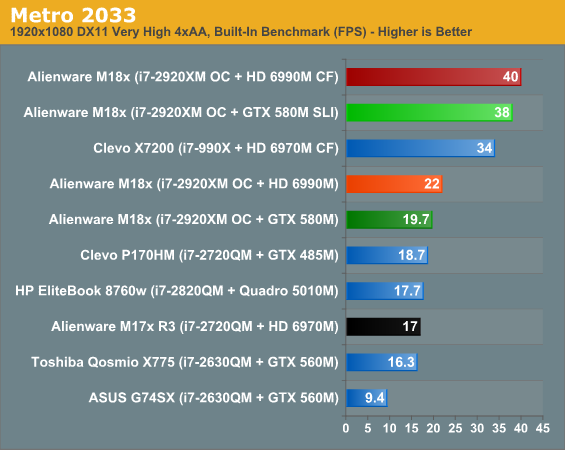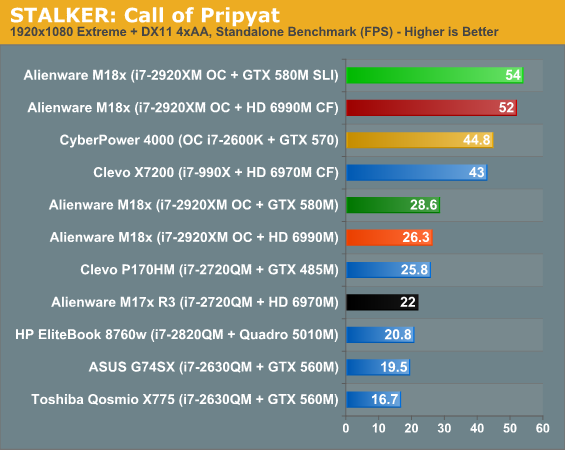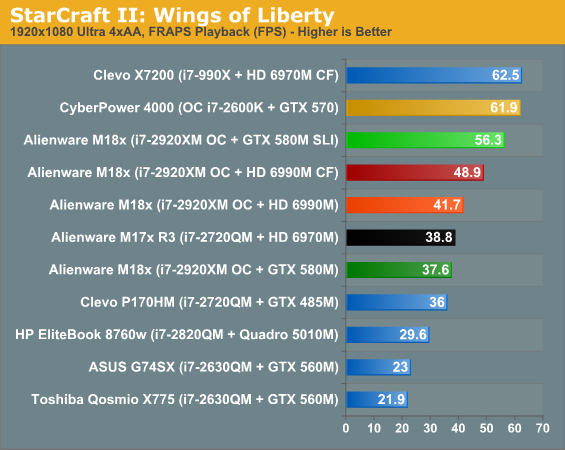 The gap closes a bit in our "ultra" testing suite, but still generally favors the GeForce in multi-GPU settings while the single GPU solutions perform roughly on par with each other. Meanwhile, our multi-GPU solutions are oftentimes faster than our gaming desktop, and that's not too shabby. For users that want a desktop-level gaming experience in a notebook and are willing to pay for it, SLI and CrossFire look ready and able to provide it.