Application and Futuremark Performance
In the first part of our Alienware M18x review, I pointed out that the overclock on the Intel Core i7-2920XM processor is actually higher than the stock clocks of the desktop i7-2600K. More than that, our dual-GPU configurations should be in the neighborhood of a pair of desktop GTX 560s and certainly within striking distance of most single-GPU desktop gaming systems. So to up the ante and spice things up a bit, where possible I've included the results from CyberPower's Gamer Xtreme 4000, a desktop system I reviewed at the beginning of the year that features an overclocked i7-2600K (at 4.4GHz) and a GeForce GTX 570.
Additionally, for the application and Futuremark testing, I've also included results from the M18x with the i7-2920XM at stock clocks and a single HD 6990M. Keep in mind that in some cases, the RAID 0 in the Radeon-equipped M18x might give it a slight edge.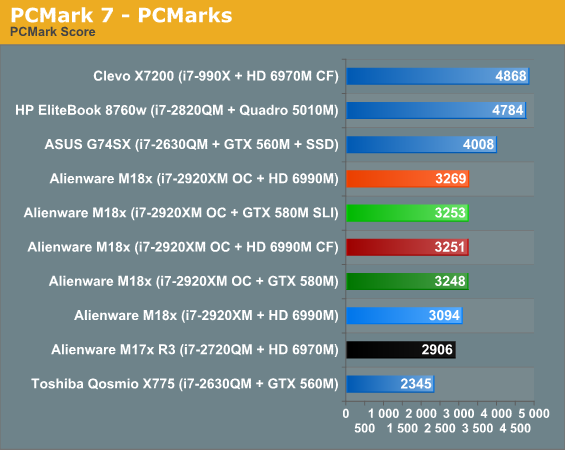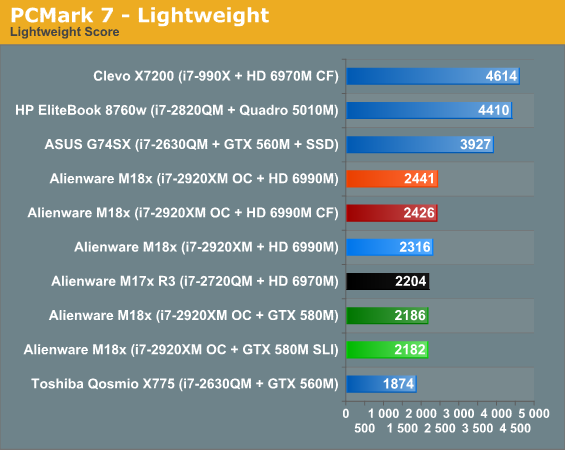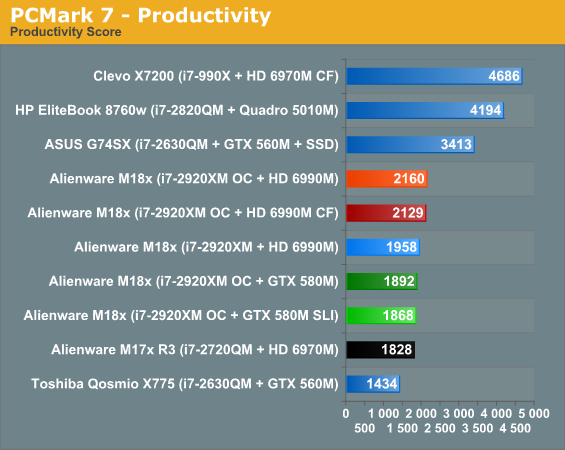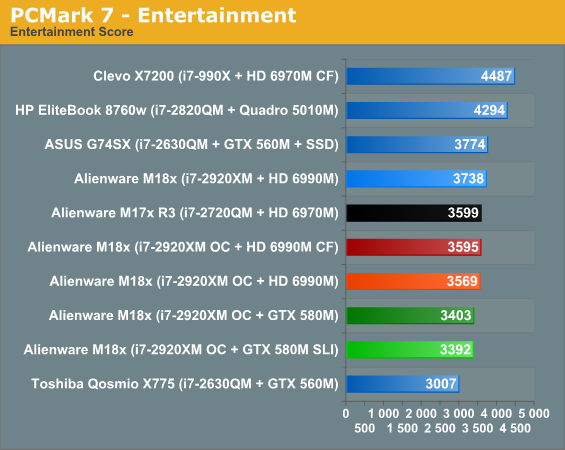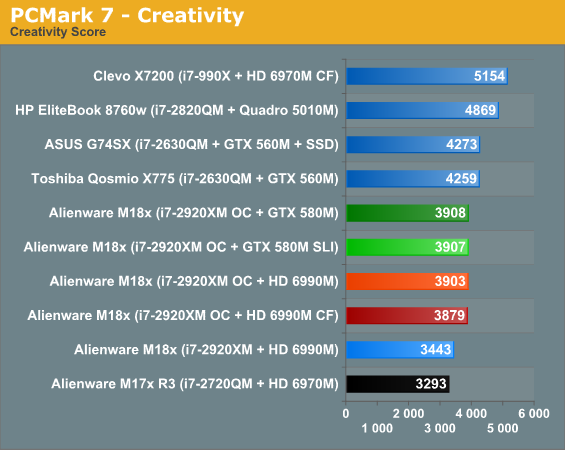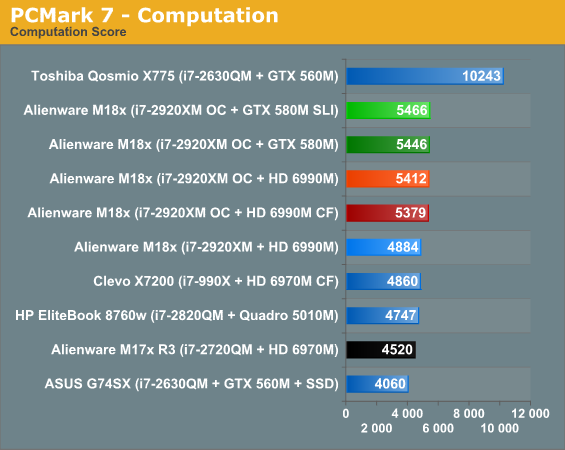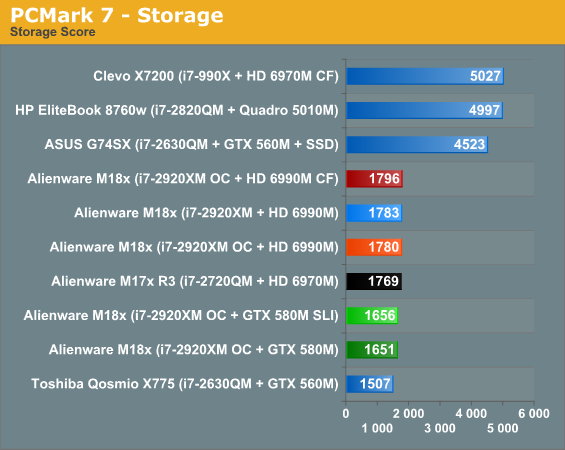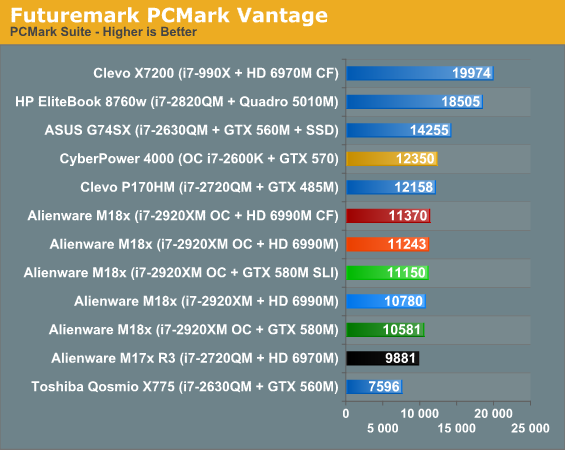 In most cases, the AMD and NVIDIA-based M18x notebooks mirror each other and trade blows. As far as PCMark 7 is concerned, the difference between the two is negligible, and not only that, it doesn't seem heavily impacted by the RAID 0. Meanwhile, the ASUS G74, Clevo, and HP notebooks benefit from SSDs to boost their scores.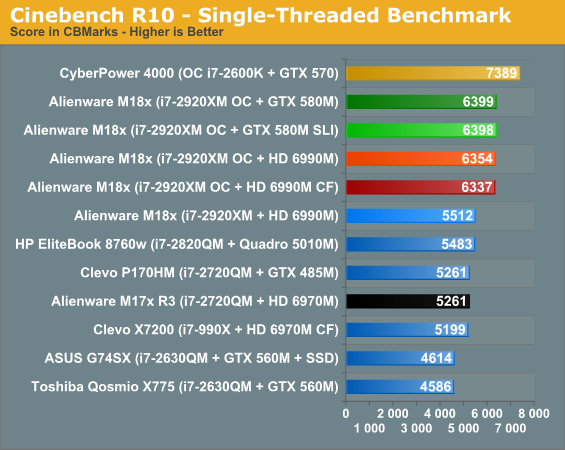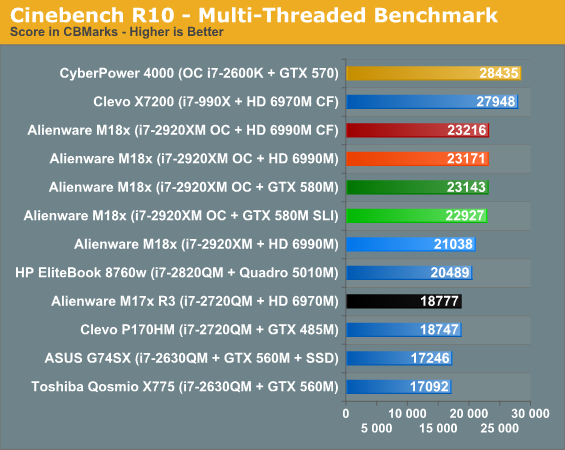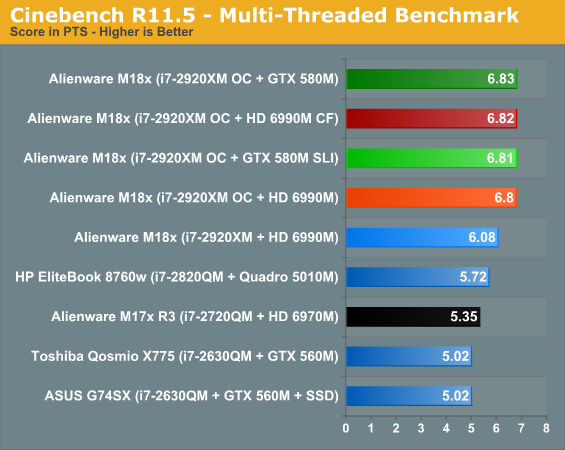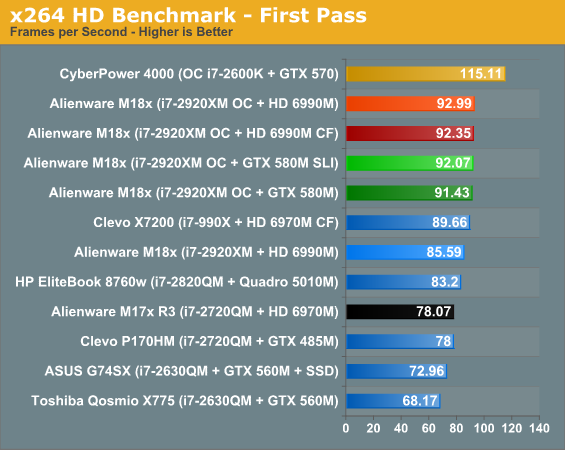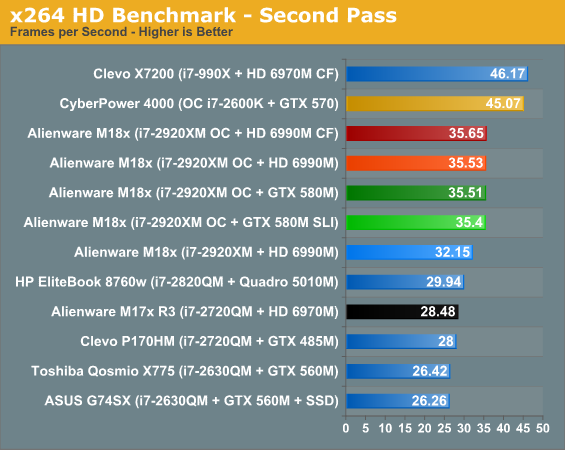 As far as Cinebench is concerned, the two graphics solutions have roughly the same CPU overhead, and multi-GPU configurations don't seem to affect it. The numbers are close enough to call it a wash. The x264 benchmark yields the same results. Meanwhile, our overclock on the i7-2920XM has a tangible performance improvement but ends up being surprisingly minor compared to the massive lead the overclocked desktop i7-2600K stakes.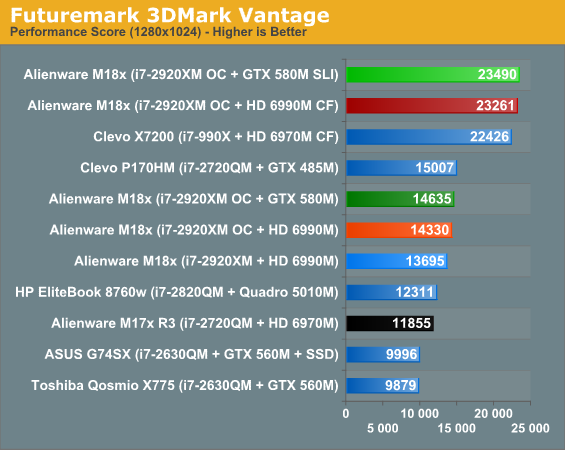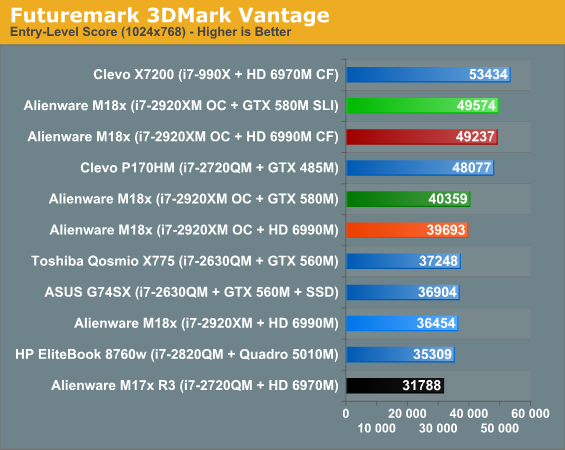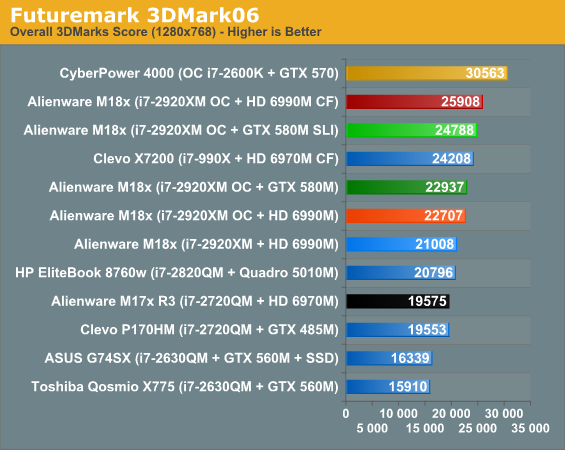 In the 3DMarks, the Radeon and GeForce solutions basically trade blows with no serious leads going to either contender. At least as far as Futuremark is concerned, AMD and NVIDIA's top-end parts are basically comparable.